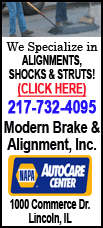 The area in question is west of Lincoln, bordered by 1400th Street and 900th Avenue, and measures 280 acres. The land is owned by Doug Muck. While it is in a flood plain, it is currently zoned special district and used for agriculture. A mining corporation, Hanson Materials, would like to access it for mining limestone.

Chairman David Hepler began by stating that the committee would not be taking any action on the issue that night. As he understands it, the board will consider taking action if and when the zoning appeals board makes a recommendation.

Will D'Andrea, GIS director, told the committee that a new hearing needs to be scheduled, and right now the appeals board is leaning toward a November meeting as the earliest possible time.

Blaine Olson, a farmer who filed objections to the possible rezoning of land for the creation of a quarry, was present for the meeting. Olson lives less than a quarter-mile away from the area in question.

Olson introduced himself to the committee and explained that his family, as well as his neighbors, have a number of concerns over traffic, potential water danger, noise pollution and other safety issues should a quarry be built near his neighborhood.
Olson asserted that he and his family have questions about these concerns and nobody has given them an answer.
"We really don't have anybody who will answer our questions. Mr. Muck, the landowner, won't talk to us. Hanson, the proposed company, has told us that until they are onboard, they won't talk to us either," said Olson.
Olson asked that the county make sure they take their time in putting in a quarry. He would also like to see a chance for stipulations to be added by the public, in order to help the surrounding environment.
Hepler responded by requesting that Olson email his questions to the zoning director, as people within the county infrastructure may be able to answer some of his questions.
Hepler also said, "Typically, most rezonings don't rezone land dependent upon who is going build there."
Hepler noted that there are areas in Logan County that are growing crops and zoned for businesses as well.
Steve Schreiner, one of Olson's neighbors, was also present to voice his opinions. Schreiner argued that most businesses or rezonings would not affect the area as greatly as a quarry.
Schreiner said he would like to see a mining corporation completely onboard with this plan before the land is rezoned.
"I don't think we should rezone it and then leave it open for whoever wants to come in," said Schreiner.
One of Olson's larger concerns was also addressed at the meeting: his property value. Should his family have to move in the next few years for unexpected reasons, Olson is worried he will not be able to sell his home for enough money.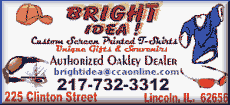 Committee member Chuck Ruben responded by pointing out that he has seen similar concerns rise with hog farms being built in DeWitt County.
"People will say that (hog farms) will devalue a home worse than anything. They actually went around, and within so many miles of the sow center, lowered the values. A year later one of the houses sold for two times of the original value," said Ruben. "It was within a quarter of a mile.
"It's hard to tell until after the fact," he said, referring to incoming businesses like quarries that could lower property value. It would be difficult to tell right now how property values will be affected.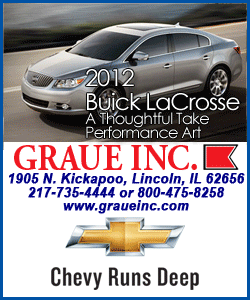 D'Andrea commented on the county's involvement in creating stipulations that would go along with building the quarry.
"It seems like the only time to address some of those (issues) would be during the rezoning process," he said.
Logan County does not have a site development review process that would study the possible effects of noise, dust, traffic or other such consequences.
Committee member Bill Martin said he questions whether or not granting a flat zoning change is a good idea.
"I think we as an authorizing agency need to be satisfied with things such as noise pollution," said Martin.
Martin also thinks another big concern would be the possible effects on well water in the area.
"How much ground water will that pit drain and affect the area around it?" asked Martin.
Ruben commented, saying that the ground in the area would only lose nonusable water as part of a drainage process. "Water running into a pit would be excess water," he said.
Olson also told the committee that he had hired an engineer to examine the area, and the engineer believes that the mine will have to dig deep enough to hit the Mahomet Aquifer.
Ruben replied that the mining company would have to do a lot of pumping to affect the aquifer. Previous studies done on the aquifer reduced surrounding wells by only half an inch temporarily.
Hepler said that problems such as this (that require more study) are the reason why he would like to see Olson's concerns in writing.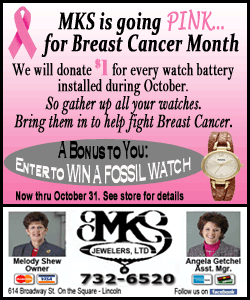 Schreiner commented on that, saying this is why there should be experts more readily available.
Committee member Robert Farmer also said that his family's well never ran dry because of the mining operations of the previous quarry. Farmer's family lived on the north side of Fifth Street across from the operation.
Schreiner remained convinced that a quarry will pit will drain his well dry. While he understands that in previous incidents, Hanson Materials has dug new wells for those who were affected, those wells were dug with no contractual agreement.
"Am I just supposed to wait until my well goes dry?" asked Schreiner.
Hepler replied, saying that the county will likely need to get the state's attorney involved in order to determine any contingencies that can be attached to this rezoning.
Present at the meeting were David Hepler, Bill Martin, Robert Farmer, Chuck Ruben, Jan Schumacher, Will D'Andrea, and guests Blaine Olson, Todd Turner and Steve Schreiner.
[By DEREK HURLEY]
Past related articles