CLASSIFIED ADS
---
---
| | |
| --- | --- |
| Click on Maske Auction Service ad for sale bills and listings of auctions and goods. | |
---
Large Consignment Auction
White Auction House
501 S. Kickapoo St., Lincoln, IL

Saturday, February 16, 2013 10:00 a.m.

Appliances, Antiques & Collectibles, Furniture,
Household Goods & Miscellaneous,
Tools & Outdoor Equip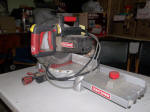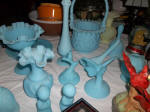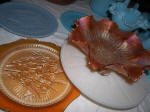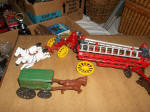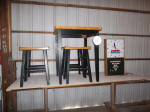 White Auction Service
Auctioneers: Col. Dan White & Gary Morris
Il. License Numbers: 440000381 & 441000185
501 S. Kickapoo St., Lincoln, IL
Phone: 217-732-4718 or Cell: 217-737-8984

Send a link to a friend
---
Public Auction
Saturday February 23, 2013
10:00AM
AMERICAN LEGION HOME
110 W. COURT ST. MASON CITY, IL.

OPEN HOUSE: FRIDAY, FEBRUARY 22, 2013 5 to 7 P.M.
The Arms have moved and will sell the following: 5th. Wheel Hitch (15,000 lbs. Gross); Tool box locker; Air tail gate from 2001 Ford; Router table; Bicycle carrier; Campfield Hausfeld elec. pressure washer 1,750 PSI; Miter saw or tool stand new; Pacific Woman's 18 sp. Bicycle; Huffy mans 5 sp. Bicycle, New; 5250 watt w/6500 watt surge generator; Lincoln welder; 3 ½ HP Briggs vertical shaft engine; Seat, backrest for Honda 1500 Gold Wing; 2 Wheel dolly; 1/3 HP Water pump; 36" Ridged pipe wrench; Hand tools; Fishing; Camping/Outdoor equipment; Tabitian Falls, 3 ponds w/pump, new in box; Car Ramps; (2) Cases of new Mahler yard lights (10 per case); HOUSEHOLD: 8000 BTU Window air (2 yrs. old); (2) Small office refrigerators; Dirt Devil carpet cleaner/shampooer; Eureka bagless upright sweeper; Stained glass hanging light; Metal File cabinet w/safe; Cases of garbage bags,& paper towels; Budweiser lighted sign; Budweiser cast iron wagon w/8 hitch team (new,box); Brothers Model XL 3010 Sewing Machine, like new; 7 Entry Lock sets w/glass knobs; Everlast large punching bag w/gloves; Play Station 2 games; Toys; and more.
OWNERS: Rodney and Ruth Arms
Older Baseball Cards in Individual Cases: Topps #150 Mickey Mantle; Dan-Dee Mickey Mantle; 1951 Bowman Gum-Mickey Mantle #253 in the 1951 Series; Topps #247 1968 Red's Rookie Stars Jery Koosman/Nolan Ryan; Topps #250 Ted Williams; Topps #581 1967 Mets Rookie Stars Bill Denehy and Tom Seaver; Topps #128 Henry Aaron, Milwaukee Braves.
OWNER: Brian Elowsky
OTHERS WILL SELL: Toy Tractor/Implement Collection, 150+ 1/64th including Massey Harris/Ferguson, Ford, New Holland, White, Allis Chalmers, Deutz-Allis, Big Bud, Caterpillar, Heston, Steiger, Versatile; Combines, & Tillage Equipment, etc. 70+ Lots of Coins; Furniture including a King Bed, (near new); Leather Sofa w/Matching Love Seat; Coffee Table; Side by Side Refrigerator; Chest type Freezer; Fiberglass Truck Topper for a full-size short bed 2005 Ford Pick-up, Like New; Lawn & Garden Tools; 3 pc. Wrought Iron Set; Vintage Wrought Iron Table & 4 Chairs; Small and Large Japanese Pagodas; Wicker Furniture; Pr. of Upholstered Chairs; 4 Walnut Chairs; Leaded Glass; Sports Memorabilia, some signed and More.
Cash or Check w/Proper ID
Not Responsible For Accidents
Lunch Served

KNOLLENBERG AUCTION SERVICE
Mason City, Ill. Office Ph. 217-482-5351
AUCTIONEERS:
Ron Knollenberg 217-341-1219 Matt Swanson 217-652-3403
See color photos and other listings from Knollenberg Auction Service Click Here

Send a link to a friend
---

Edwin Lawrence Estate Farm Equipment Auction
Tuesday February 26, 2013
10:00AM
11622 N. Kenney Rd., Warrensburg, IL 62573
Modern Clean Farm Equipment
Due to the untimely death of 58 year old Edwin Lawrence the below listed farm equipment will be sold at Public Auction on the Lawrence Farm located 5 miles northwest of Warrensburg, IL on the Kenney Blacktop. (At the corner of Kenney Blacktop and Hampshire Rd.)

COMBINE & HEADS: 2009 John Deere 9670 STS Combine, 952 engine hrs Bullet Rotor, 520/85 R38 Duals, 18.4-26 rear, GS3000 Yield/Guidance Monitor, Mauer bin extension, S#730250; 2010 JD 608C Stalkmaster Corn Head, header sensors, S#735821; 2011 JD 630F Flex Platform, S#HT00630FTB0741704; Unverferth HT30 header cart;

TRACTORS: 2008 Case/IH Steiger 385 Four Wheel Drive Tractor, 710/70 R42" tires, 3 outlets, bareback, 1407 hrs., S#Z7F108051; 2011 Case/IH Magnum 275 AFS, 371 hrs,18.4-46" rear, 380 85R34" fronts w/fenders, 3 outlets, quick hitch, S#ZARA05731; 2009 JD 6430 Premium, MFWD Tractor, 590 hrs., 673 self leveling loader, 2 outlets, LH reverser, S#K612719, pallet forks and grapple attachments sold separately; Royal Plate stalk stomper fits C/IH 380;

TRUCKS : 1999 Kenworth T300 Tandem Grain Truck, 20' Scott aluminum bed, twin screw, Sure Lock tarp, triple cargo doors, 8 spd trans, 325,000 miles, Cat C7 engine, 315 80R 22.5 fronts, 11R 22.5 rear tires, VIN#2NKMLD9XX4M059998; 1994 Ford LTL 9000 "Aeromax" Tandem Grain Truck, 18' Scott bed, twin screw, Sure Lock Tarp, cargo doors, Spicer 10 spd trans Cummins N14 engine, 688,000 miles, VIN#1FDYA95U4RVA39167; 1977 Chevy C65 Grain Truck, 15' bed, 89,600 miles, 5/2 transmission, VIN#CCE67V105115;

TRAILERS & WAGONS: Kill Bro 350 gravity flow box on JD 740 gear, 12.5L16 tires selling w/Kill Bro hydraulic seed auger; 6'x8' utility trailer; 1000 gal tandem axle water wagon w/5 hp Briggs; metal top rack wagon;

AUGER WAGON: Brand New Unverferth/Brent 882 30.5-32 tires, rear & auger cameras, Roll over tarp, S#B27940119;

PLANTER: 2009 Case/IH 1250 Early Riser, 16-30" planter, S#Y9S0007610, Yetter Residue managers, Smart Boxes, Pro 600 Monitor, planted 2 crops;

TILLAGE: JD 2310 Mulch Finisher, 33'9" 6 bar spike harrow, S#1N02310XKB0740383; JD 512 Ripper, 7 shanks, 7" points; Case/IH 183, 16-30" cultivator; flat fold Case/IH 181 flat fold, 30' rotary hoe;18' Harrowgator; IH 720, 5-16" toggle trip plows;

SPRAYERS RELATED: Wilie 1250 gal. crop sprayer, 80' front folding booms, 380/90 R46 tires; Simpson SKS super marker; Raven 450 monitor, Ace hydraulic pump ; Broyhill & sm. Pull type lawn sprayers; (4) 12 v. ATV sprayers;Fimco 3 pt sprayer, 50 gal tank, 10' booms; Horvick spray pup, 700 gal pull between tank, 12.5L15 tires;

MOWERS: Land Pride 15' batwing, 1000 rpm, chains, 6 aircraft tires; JD 609 3 pt mower; Land Pride FDR 2584 finish mower;

AUGERS: Brandt 10x60' swing away auger (blue) hydraulic hopper lift, double auger hopper; Westfield 10x31' pto drive truck auger;

MISCELLANEOUS EQUIPMENT: Farm Star 3 point spreader; hydraulic cylinders; load binders; 3 point head mover; 50 new CNH #372561A1 9" sweeps;5 gal. CIH 15-40 motor oil; 5 gal SAE 30 motor oil; 10 gal HI Tran Ultra;

SHOP EQUIPMENT: C/IH Ready Stock box; 30 TON Continental press; Delta 14" floor standing drill press; 3 ton floor jack; Karcher 6.0 hp power washer; Lincoln 225 AC welder; Ryobi chop saw; large Craftsman tool box; metal shop bench; metal shelving; (2) Handy Man Jacks; painters scaffold; (2) chrome rolling shelf units; wheel well tool box;

SHOP & HAND TOOLS: Ύ" drive air impact; impact sockets; Dewalt 4" grinder; Ύ", ½", 3/8" Ό" socket sets; open end/box end wrenches up to 1 Ό"; 36" aluminum pipe wrench; hammers; pliers; Crescent wrenches; tin snips; pry bars; Several Lincoln battery powered grease guns; misc. lawn & garden tools;

OTHERS WILL SELL: Broyhill 1000 gal sprayer, 60' boom, Hypro 9008C pto pump, walking tandems w/12.5-15 tires; JI Case model 40 3 pt blade, 8'; JD 400 rotary hoe; ground driven IH manure spreader; 6'x10' single axle trailer; IH 720 5 bottom toggle trip plow; Weber weeder;
Edwin Lawrence Estate
Janet Lawrence, Administrator
TERMS: Cash or good negotiable check payable on the day of the Auction. Registration video taped and a valid photo ID is required to obtain a buyers number. Buyers must show provided number for each and every purchase. Announcements sale day take precedence over printed material. Not responsible for accidents or property after sold. All items must be removed within one week of the Auction. All equipment picked up after the auction must be scheduled prior to arrival. For all questions please call the Auction Service
Lunch Served: Latham Methodist Church

LOADER TRACTOR AVAILABLE AFTER THE AUCTION
Mike Maske Auction Service
119 S. Lafayette St.,
Mt. Pulaski, IL (217) 519-3959

See color photos and other listings from Mike Maske Auction Service Click Here

Send a link to a friend