If the school doesn't sell these bonds, it will cost the school extra funds in excess of $500,000 to do the same amount of work, spreading it out over three or more years, and could lead to a property tax increase.

Our situation is this:

From reactive to responsible work

The Chester-East Lincoln School Board has been planning over the past year and a half, making a five-year building and grounds road map to make necessary health, life, safety repairs and facility upgrades that had previously been put off, without plans to implement. This body of work was identified by a HLS review and a needs assessment from 2008, covering facilities and equipment that in some cases are 30-60 years old, including a severely aging and inefficient boiler, asbestos tile and window insulation materials, and original single-pane aluminum windows in the 1950 and 1957 additions.

The board has approved the HLS amendment and the expenses for it, and we are now legally obligated to do these upgrades in the next five years.

When the good people of Logan County passed the 1-cent school facility sales tax, it allowed the school districts in Logan County to receive much-needed income to make necessary repairs and upgrades to their facilities without raising property taxes. We have a financially responsible plan to supplement the current property tax dollars with the 1-cent tax to get this work done for our students and district.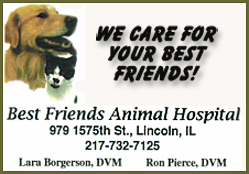 Long overdue
The preferred option of paying for our facility upgrades would be to use cash for doing the needed repairs, but since these repairs have been put off for so many years, replacing several of these items at once makes good business sense and is a necessity.
We are issuing bonds because:
We need the cash to do several major projects simultaneously.

Borrowing is at all-time lows, reducing our future total cost of ownership to district taxpayers.

Disrupting the school once for several of these projects saves us needed funds and time.

And most important, the funding plan we have selected prevents the increase of property taxes.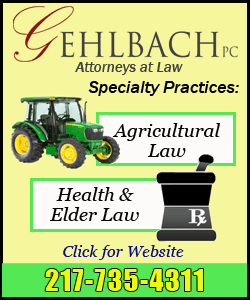 These bonds will not raise taxes, but by using our resources wisely, will prevent tax rates from needing to be raised in continuing support of our rapidly aging facilities.
The bonds are designed to be paid off in 20 years. While many schools are in the news recently for issuing bonds to support their general funding, like payroll, benefits and continuation of programs and services, CEL is not in that position. We have approved a balanced budget and have a healthy savings account with a full year's operation funds on hand.
Yet, we have district residents who have not been a part of this year-and-a-half-long planning process who think we are being irresponsible in issuing bonds to pay for this long-overdue work.
Possibility of referendum
A petition is being circulated that would require CEL to put the sale of the bonds before the voters in a referendum.
Our current board has spent more time working with our families and community in meetings to explain and communicate our designs and plans than any other board in our district's history, yet we are continually criticized for not being transparent. We ask you to please be informed and seriously consider what you want for our district if it were your children and grandchildren. Think about what our district could become if you and your neighbors sign the petitions requiring a referendum on the bond issue.
As elected officials, taxpayers and citizens of CEL, we all want the same thing: fiscal responsibility. That is what we are trying to accomplish.
If you have any questions, you may call the district office or email me at kgolden@cel61.com.
[By KENNY GOLDEN, CEL board member]
Past related articles