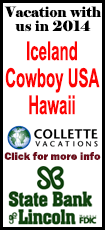 The company also expects that it will have ample cash on hand at the end of the year.
The assurances from Penney marked the second time since late September that it said business was showing signs of improvement and tried to address worries about cash reserves. The company is seeking to calm investors who are growing pessimistic about a turnaround.
In the statement Tuesday, Penney, based in Plano, Texas, said that revenue at stores opened at least a year fell 4 percent in September from a year ago. The same measure fell 9.8 percent in August.
Revenue at stores open at least a year is a key gauge of a retailer's health because it excludes the potentially distorting effect of results from stores recently opened or closed.
Penney expects to see improving sales trends for the remainder of the year and also said that its online sales are strengthening.
Penney shares closed up 6 cents at $7.77 Tuesday. The stock is still off 68 percent over the past 12 months. And many analysts remained skeptical.
"I find nothing encouraging in this report," said David Tawil, co-founder and portfolio manager of Maglan Capital, which follows distressed companies. "Stemming the tide isn't enough." He noted that Penney is desperately marking down goods and it needs to show big gains in sales in the next year or it will run out of cash.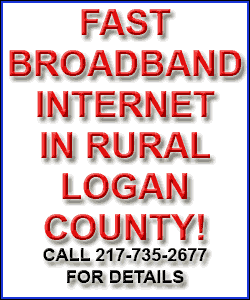 The retailer is trying to recover from a failed turnaround attempt spearheaded by former CEO Ron Johnson. Two weeks ago, the company said it planned to sell up to 96.6 million shares of common stock in a public offering, evidence the chain is looking to shore up its cash reserves ahead of the crucial holiday shopping season.
J.C. Penney Co. said Tuesday it anticipates more than $2 billion in year-end liquidity -- a measure of its ready access to cash -- after closing on a public stock offering of 84 million shares. The company said that the offering resulted in about $785 million in net proceeds. It said at the time that it will be using the proceeds from the offering for general corporate purposes.
It also said Tuesday that it remains current in payments to vendors.
Penney's board ousted Johnson in April after 17 months on the job and rehired the previous CEO, Mike Ullman. Under Ullman, Penney is bringing back frequent sales events that had been ditched and is restoring basic merchandise particularly store brands like St. John's Bay that were either phased out or eliminated by Johnson in a bid to attract more affluent, younger shoppers. Under Johnson, the company brought in trendy names like Betsey Johnson and focused on every day prices, eliminating hundreds of sales.
"Over the last six months, we have made significant strides and are now seeing positive signs in many important areas of the business in spite of what continues to be a difficult environment for consumers and retailers in general," said Ullman in a statement.
Ullman cautioned the company is still in the early stages of the turnaround.