Medicare annual open enrollment period underway
Department on Aging offers free counseling on Medicare plans
SHIP helps with insurance options
Call 800-548-9034 or visit http://www.state.il.us/aging/SHIP/
Send a link to a friend
[October 16, 2013] SPRINGFIELD -- Illinois Department on Aging Director John K. Holton, Ph.D., announced Tuesday that free counseling assistance is available to help educate Medicare-eligible individuals and their caregivers regarding their Medicare insurance options. Medicare open enrollment started Oct. 15 and runs through Dec. 7. The department's Senior Health Insurance Program, known as SHIP, provides free counseling for Medicare beneficiaries and their caregivers.
Annual meeting of Senior Services of Central Illinois
SPRINGFIELD -- The 46th annual meeting of Senior Services of Central Illinois was on Sept. 26 at the Springfield Senior Center. That evening more than 80 board members, staff and guests celebrated the culmination of another year of quality nonmedical services to senior citizens in Sangamon, Logan, Mason and Menard counties. (Click here for the rest of the story.)
---
Travel to Africa with This Golden Age at the Atlanta Public Library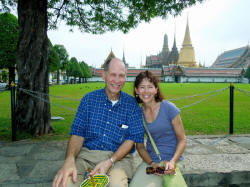 ATLANTA -- This Golden Age, the Atlanta Library's program for folks over 50, continues on Oct. 15 with a visit from Drs. Keith and Lisa Wichterman of Springfield, who will share their experiences in working to set up hospitals in Ghana, Africa. (Click here for the rest of the story.)
---
More Americans choosing generic drugs
(BPT) -- Have you ever gone to fill a prescription and the pharmacist asks if you'd like the generic version of the medication, perhaps reminding you that it is at a considerable cost savings over the brand-named drug? Or you're told that your insurance will only cover the generic equivalent of what your doctor has prescribed? (Click here for the rest of the story.)
---
---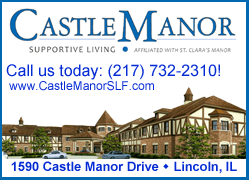 ---
Simple ways older drivers can save money on auto insurance
(BPT) -- Are your auto insurance premiums too high? Maybe they are, but not for reasons you might think. Insurance companies aren't charging you higher premiums because you're in an over-50 age group. You may be paying too much because you haven't done anything to lower the cost of your premiums. Check out these money-saving tips -- they could be right up your alley. (Click here for the rest of the story.)
---
Food for thought: Cutting back on salt may cause you to eat more
(BPT) -- Our bodies naturally crave salt, a necessary nutrient, and research shows that we gravitate to the amount we need for our bodies to function properly. Salt deficiency has been linked to a host of health concerns, including insulin resistance, increased risk of heart attacks and reduced cognition. But what if eating less salt also increases your weight by making you eat more?
(Click here for the rest of the story.)
---