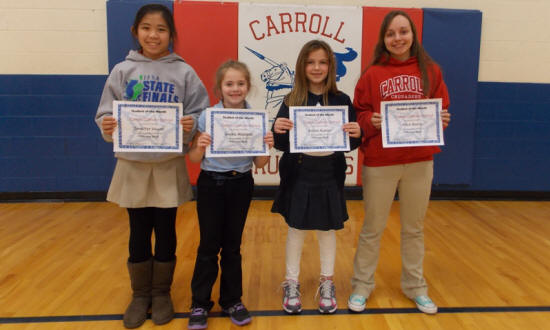 Carroll Catholic School announces February Students of the Month
Each month, teachers at Carroll Catholic select two students from first to fourth grade and two students from fifth to eighth grade to receive Student of the Month awards. Students are chosen based upon Christian attitude, cooperativeness, courteousness, self-discipline and effort.
February Students of the Month are eighth-grader Jennifer Huynh, first-grader Gianna Massena, third-grader Adison Rumler and eighth-grader Alice Roate.
Barbara Stroud-Borth
Barbara Stroud-Borth
Photo provided by Carroll Catholic School (Click on image for larger version.)