City: Who is looking for four rail cars; two cabooses, a lounge diner and coach lounge car?

Send a link to a friend Share
[October 04, 2014] LINCOLN - During the last workshop of the Lincoln City Council on September 23, Mayor Keith Snyder took a moment to update aldermen on activity to acquire the Depot property.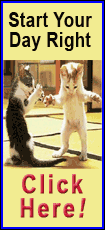 Snyder said that as the city is waiting to move forward on work that is part of taking over ownership of the Lincoln Depot property, there are decisions that can be made in advance.

In later years the Depot was sold to the private sector and served most recently as a restaurant. To expand space, rail cars were attached to the building. Plans now are to remove those rail cars and restore historic building to its original condition.

The city is expecting the intergovernmental agreement with the Illinois Department of Transportation on site preparation to come soon. The agreement will include bid specification forms for the site prep and other details on how to proceed with separation of the cars from the building, etc.

Mayor Snyder told council, "There are things we can be doing and we need to be ready to go when that agreement comes through."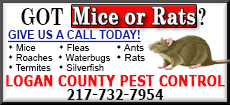 "Excuse the pun, we're trying to get things to move along on some parallel tracks here," Snyder said. We can be deciding what to do with the excess rail cars. For us to do something with the rail cars we need to handle it as surplus property. That requires an ordinance specifying the cars as surplus property, and how they would be disposed of. There are four cars, two cabooses, lounge diner and coach lounge cars.

Snyder proposed a plan for the rail cars disposition. He suggested that a time be set for those interested in acquiring one of these cars. At that time, the interested parties would propose how they would get the cars, and how the city would be compensated. The proposals would be reviewed and then presented to the council to decide what to do.

Mayor Snyder said that he, aldermen Horn and Neitzel attended a council meeting in Emden in July. Emden would like a caboose. "I'd like to see them get one of those," he said. He added that there has been interest from four different parties.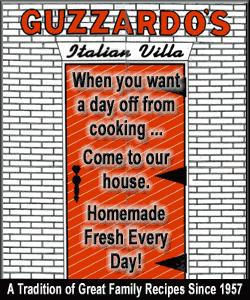 Alderman Jonie Tibbs asked if there was a deadline to get the work completed.

Snyder explained that there was not a specific date, but that it was more dependent on what it would take to remove the cars, and what could be worked out with the contractors. Where a caboose appears to simply be attached by bolts, it wouldn't be much of a problem, but if a roof is shared with a car, that's more work. "If it's possible, we'd like to get the site preparation work done before winter," he said.

The mayor thought that it could even be spring before the actual restoration work would begin.
[Jan Youngquist]
Lincoln to hold public hearing on possible closing of Pekin Street crossing
City Briefs: Council tours depot; Geriets announces retirement; 412 Oglesby to be demolished
Historic Lincoln Depot to be restored to its original 1911 footprint
Mayor Keith Snyder offers a walk-through tour of the Lincoln Depot