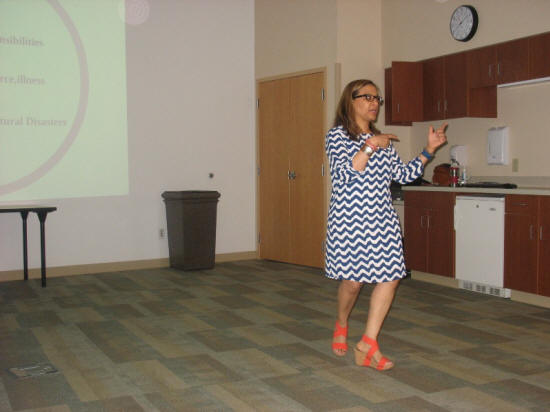 Taking care of yourself
Send a link to a friend Share
[April 18, 2016] Medical Director of the Memorial Weight Loss and Wellness Center, Nicole Florence's session focused on women taking care of themselves. She said women are good at taking care of everybody else and doing so much for other people, but get stressed from doing it all.
Florence said stress can have physical effects like weight gain, high blood pressure, heartburn, indigestion, irritable bowel syndrome, sleep disorders, headaches, and muscle aches.

Florence said heart disease is a leading cause of death in women and a recent study showed the risks of heart disease with levels of stress. The more hours people work, the higher the risk of heart disease. Florence said work extends beyond the workday, and many "work" all day.

Florence said women have atypical heart symptoms such as tiredness, shortness of breath, clamminess, and heartburn. It is important to discuss these symptoms with a doctor.

Florence said stress can also cause depression, anxiety, eating disorders, chronic fatigue, and substance abuse. It can also increase cancer risks.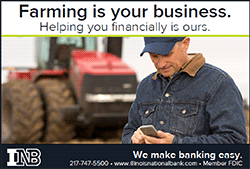 Florence said there is routine stress from daily responsibilities; sudden stress from illness, divorce, or death; and traumatic stress from wars or natural disasters, and all of it can pile on.
Florence shared ways to diffuse stress and nurture yourself:
Drink 60 to 80 ounces of water a day.

Fuel and feed yourself frequently by not skipping meals.

Walk at least 10,000 steps a day.

Exercise 120-150 minutes of exercise weekly. Try to move every 20 minutes. Increase your heart rate through at least 12 minutes of continuous activity.

Sleep 7-8 hours a night.

Set aside 15 minutes a day for yourself. Do something that makes you happy. You are not any good to others if your cup is empty.

Just say no to some activities.

Socialize. People who are healthier and happier get 10 human touches a day.
[Angela Reiners]
Ladies Night Out inspires wellness