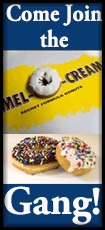 ALMH President Dolan Dalpoas welcomed the ladies. He thanked the ALMH Ladies' Auxiliary, Healthy Communities Partnership's Marketing Manager Angie Stoltzenberg, ALMH Foundation Executive Director Sarah Helm, and ALMH Foundation Manager of Volunteer Services for their hard work in putting the program together.
Dalpoas described some of the programs the hospital and Health Communities Partnership are offering. He said they are working to "inspire a culture of health" and "improve the county's health" through programs such as the Coordinated Approach to Child' Health (CATCH), 5210 Lifestyle, and the Weight Loss and Wellness Center.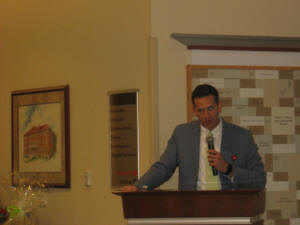 Dalpoas said the ALMH Market starting Saturday, May 21 at the Logan County Fairgrounds will have a farmer's market, wellness offerings, and free screenings to "raise awareness of people's health."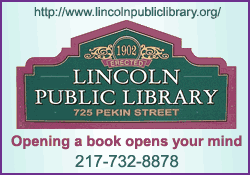 Dalpoas then introduced keynote speaker Ken Myszka, who is from Downs, Illinois. Myszka studied at the Culinary Institute of America in New York , then earned a Bachelor's Degree in Hospitality and Management at the University of Nevada in Las Vegas. While there, Myszka worked in "elite kitchens and renowned hotels and restaurants."

In 2009, Myszka returned to Illinois and established the foundation for Epiphany Farms Enterprises. Its mission is "to create a diversified, pastured based food system" that "blends beyond organic farming with impeccable food."

Myszka and a business partner run Epiphany Farms and Anjou Restaurants in Bloomington. He lives on a nearby farm, growing the food used in the restaurants.

Dalpoas asked the women to be "good stewards of the information. . .take action, inspire a culture of health, and make changes in your loved ones' lives." He said working together, we can lower the obesity rate in the county.

[See Myszka's story separately]

After Myszka's inspirational address, Sarah Helm introduced the two breakout sessions. Andrea Sheley, Nurse Practitioner for Memorial Health Services in Lincoln, talked about why it is important for women to know health status numbers. Nicole Florence, Medical Director of the Memorial Weight Loss and Wellness Center spoke about problems with stress and ways women can take better care of themselves.

[See Sheley and Florence talks for more great advice and inspiration]

As the evening drew to a close, the ladies came back together to have dessert. Angela Stoltzenberg thanked the dietary department and staff of Epiphany Farms for preparing and providing the food. She also thanked the sponsors who made the evening possible.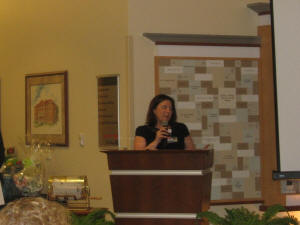 Stoltzenberg talked more about the upcoming ALMH market and said it will be produced only with vendors making and growing the food themselves. Besides free screenings, there will be fitness classes, cooking demonstrations, and a kid's Power of Produce Club. People can use a debit card or Link card and will purchase tokens to spend at the market.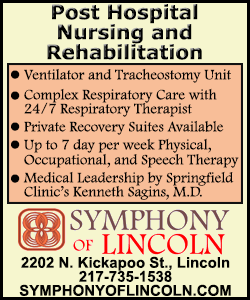 The evening ended with a drawing for various door prizes donated by Epiphany Farms, Darlene Begolka, and the ALMH Market.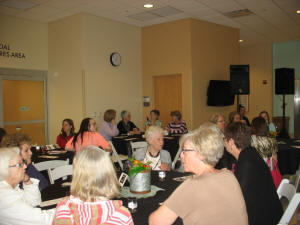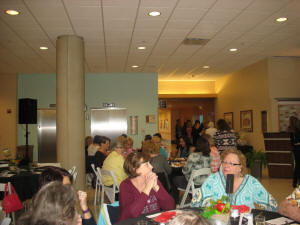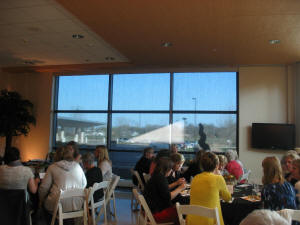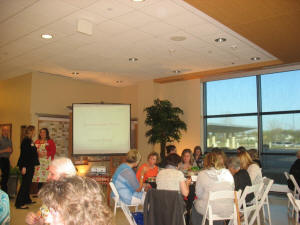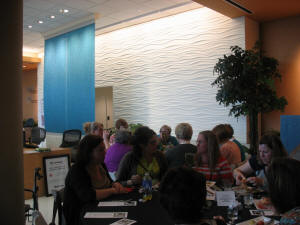 The event was sponsored by the ALMH Foundation, ALMH Auxiliary, Healthy Communities Partnership, Nobbe Eye Care Center, First National Bank of Tremont, Eaton Corporation, State Bank of Lincoln, the Dalpoas family, and Dr. Sielaff.


The 2016 Ladies' Night Out served up plenty of refreshing, inspiring, and educational information for the women who attended.

[Angela Reiners]
Ladies Night Out inspires wellness