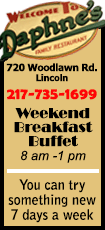 Myszka said he enrolled in the Culinary Institute of America because he heard it was the best culinary school in the world. After graduating with straight A's, he decided Las Vegas was a good place to go to school since they open up a restaurant nearly every week there.

Myszka said he started as a prep cook working with many renowned chefs. One place he worked was a seasonal restaurant where cooks unloaded the trucks coming from farms they contracted with, and they changed the menu daily based on what came in.

Myszka said he was inspired by some of the best chefs in the world, but really wanted to move back home and start a farm. Reading Omnivore's Dilemma by Michael Pollan was eye opening for him. Myszka said, "I had a moment of insight that in order for me to truly be the chef I wanted to become, I needed to learn how to farm."

Myszka said, "I needed to figure out how to connect the cuisine of our restaurants to the land that is actually producing the food."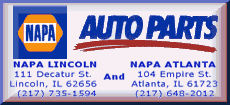 Myszka said many challenges and disasters have negatively affected the land. He also said many people are "overfed and malnourished" due to not being able to access nutrients we need. Many diseases are preventable, but food has become more toxic due in part to chemicals used in farming.

Myszka said farm-to-table chef and author Dan Barber made an important statement. Barber worries about diminishing resources and said, "If we would like to feed the world, let's start by asking how we are going to feed ourselves. Or better, how can we create the condition that every community can feed itself?"

Barber's statement is the focal point of Myszka's company.

Myszka said Farmer's Markets give access to great foods and great nutrition and he provided shopping tips. He said it is important to know the farmer and ask questions about produce and what is in peak season. Myszka said you should not be afraid to ask for B grade fruit that is overripe or blemished. Overripe fruit can taste even better.

When Myszka started farming, he learned of the challenges and it did not go well at first. Myszka said before he opened the restaurant, he had to learn more about farming. He and his business partner sold dinner parties where they brought vegetables and meat they raised, and prepared several courses in people's homes. He would talk to the guests about the food used.

In 2011, Myszka and his business partner opened Epiphany Farms and Anjou Above restaurants in Bloomington's former Central Station restaurant. They cook from scratch and prepare "clean" cuisine.

[to top of second column]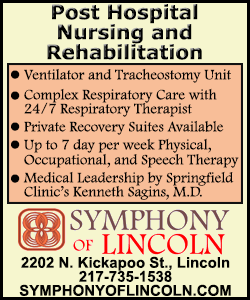 Myszka said there are keys to clean cuisine. The staff looked at what products had long and hard to pronounce ingredients, preservatives, artificial flavors and dyes, refined sugar, and hydrogenated fats; and threw it all away. The cooks do not use premade or prepackaged food.

Myszka said peer policing and influence help them encourage healthy eating. He said healthy eating requires staying away from sugar, watching out for preservatives in foods with few ingredients, and avoiding unrecognizable chemicals on ingredients. He said Michael Pollan's advice to "eat food, not too much, and mostly plants" is good to heed.

Myszka said documentaries such as "Fed Up," "Fresh, " "Food Matters," and "Hungry for Change" also highlight the importance of healthy eating.

Myszka said the farm has three greenhouses where they grow some specialty crops, in addition turnips, greens, radishes, beets, and cabbage. They also grow Jerusalem artichokes, which are similar to potatoes but do not cause blood sugar spikes.

Myszka said they use many herbs and a variety of vegetables at the restaurants. In the winter, they add seasonal vegetables. Epiphany Farms Enterprises raise pigs, chickens, eggs, and ninety percent of the vegetables used at the restaurants. They sold over $200,000 worth of food to restaurants last year.

Myszka said he studied good farming practices and found moving cows from pasture to pasture can heal land. He said reading Four Seasons Farms showed him how to farm year round using greenhouses and layers of plastics.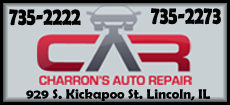 Myszka said all food from the restaurant is composted and all the trash is recycled. The compost feeds their gardens. He closed with a quote from Masanoma Fukioka, "The ultimate goal of farming is not the growing of crops, but the cultivation and perfection of human beings."

[Angela Reiners]
Ladies Night Out inspires wellness