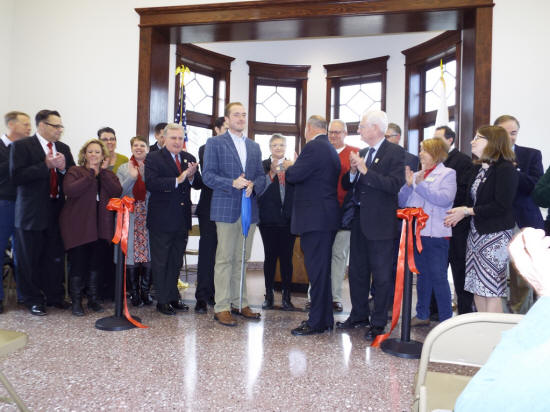 On Tuesday morning a huge crowd turned out for the official dedication and ribbon cut at the newly renovated Depot train station in Lincoln.

The renovation is stunning and many of those on hand for the event, seeing it for the first time, were amazed.

LDN will have complete coverage on this special event in its Thursday edition.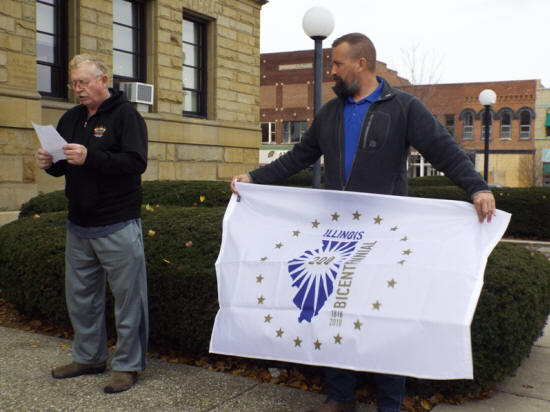 At noon on Monday, official Illinois Bicentennial flags were raised simultaneously throughout the state at state, county and municipal government buildings. The flag raising marked the official beginning of a year-long Bi-centennial celebration to be held in Illinois over the next 12 months.

Photos by Nila Smith (Click on photo for larger version)