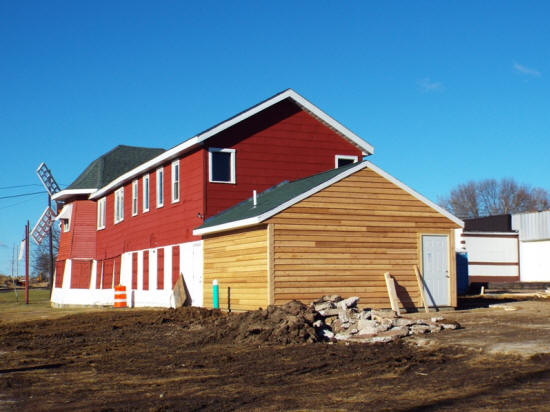 If you've not been past the Mill on Route 66 lately, you might enjoy going and taking a look. The Mill is currently having an addition placed on the rear of the building by Matthews Construction of Lincoln.

The addition will be an ADA compliant entry into the Mill and two public restrooms. The addition will make the building ready to open as a Route 66 Museum in Lincoln. That opening is expected to happen later this spring.

The project is being funded through a National Parks Service Grant, with additional funding coming from the city of Lincoln. The city earmarked dollars for the project from the hotel/motel taxes collected in 2016.
Photo by Nila Smith (click on image for larger version)