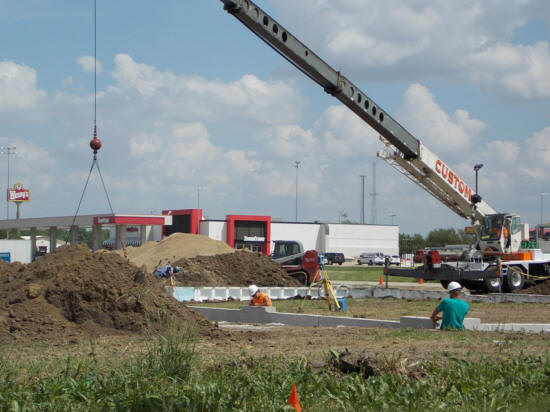 If you've traveled to the far west side of Lincoln recently, you may have noticed new construction going on near Thornton's and Russell Stover's. Soon folks will have another new gathering spot for early morning coffee and donuts. Dunkin' Donuts is under construction. In spite of bad weather and lots of rains, construction began a couple of weeks ago and by the mid-part of last week crews were already working on the building foundation.
Photo by Karen Hargis (click on image for larger version)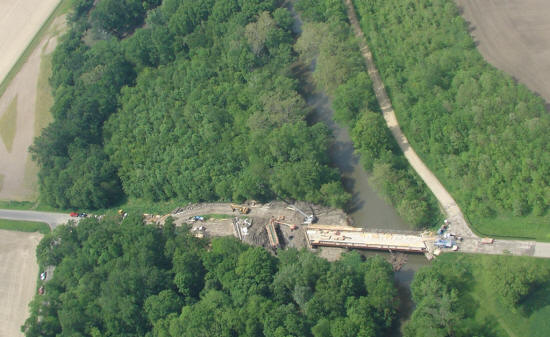 Construction of the Sugar Creek Bridge on Nicholson Road north of Lincoln is well underway. This aerial view shows work as it has progressed thus far. The $1.1 million project is being done by Freesen Inc., located in Springfield. The new bridge replaces one built in 1976. Four of the bridge spans will be replaced, and the bridge deck will be widened to 30 feet. New guardrail will also be installed.
Photo by Curtis Fox (click on image for larger version)