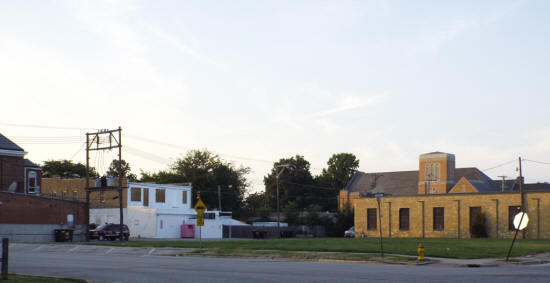 At the Monday, August 6th meeting of the Lincoln City Council aldermen passed a resolution that paves the way for the city to purchase the empty lot east of the current city hall/fire station. Fire Chief Mark Miller brought the request to the city a few weeks ago, saying that the seller had come down considerably on the asking price and the city should be able to purchase the property for $70,000, about half the original asking price.

Miller said while there were no immediate plans to build a new fire station building, this lot would be the first step in a long-range plan. That plan may include building a department annex building that would be large enough to house the city's firefighting apparatus.

During the talks about this property Mayor Seth Goodman said that while his real estate agency had at one time been involved with this property that was no longer the case. Therefore he assured the aldermen that he nor his business would stand to gain anything from the sale of the property to the city.

Photo by Karen Hargis (Click on image for larger version)