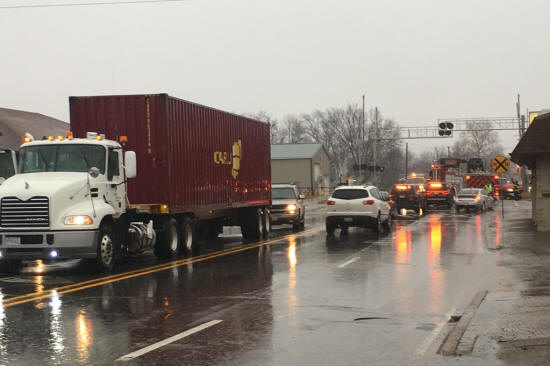 On Tuesday afternoon a two-vehicle accident on Keokuk Street near the railroad crossing caused traffic to slow for a time. It was reported that the accident involved two semi trucks. Lincoln Police and Fire, as well as Logan County Paramedics were called to the scene.
Photo by Jim Youngquist (Click on photo for larger version)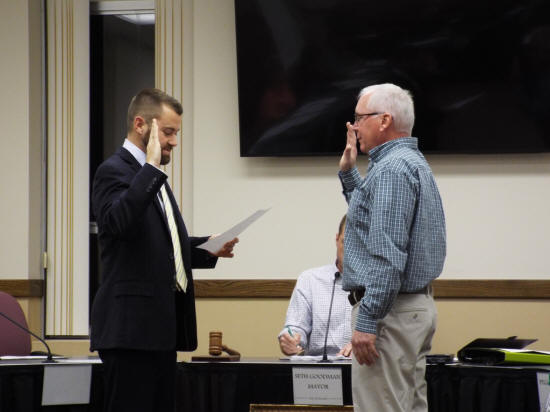 At the end of the Lincoln City Council meeting on Tuesday evening, Mayor Seth Goodman asked for the advice and consent to appoint Ron Fleshman to the Ward 2 Aldermanic seat effective immediately. The motion to approve and the second came from Alderwomen Heidi Browne and Michelle Bauer. With all seven alderman present, the motion passed by unanimous vote. Fleshman was then sworn into office by city attorney Blinn Bates. Fleshman will serve out the term of former Ward 2 Alderman Kathy Horn.
Photo by Nila Smith (Click on photo for larger version)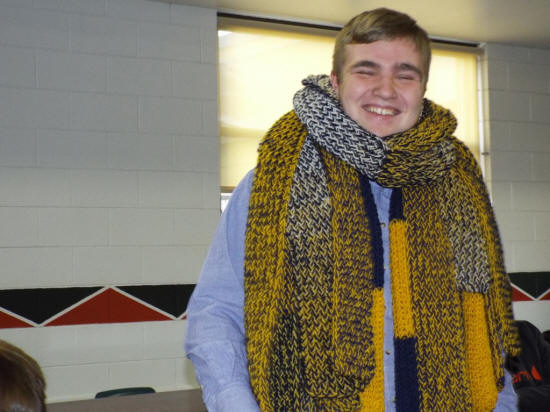 Lincoln Community High School FFA President Jake Kirgan models a dozen handmade scarves at the Sunday FFA Pancake Breakfast and Auction. The scarves were donated by Stacey Seckler and auctioned off by Ty Tucker with proceeds going to the LCHS FFA.
Photo by Nila Smith (Click on photo for larger version)