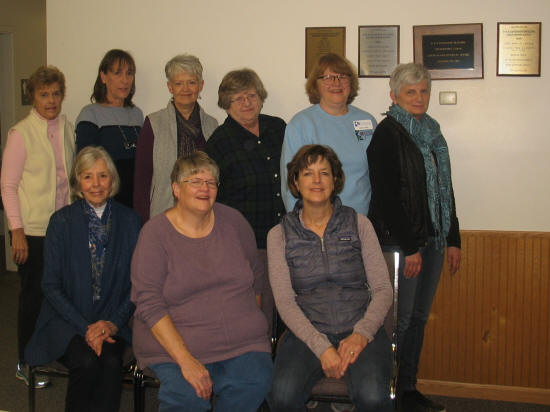 At the January meeting of the Logan County Master Gardners members were recognized for five or more years of service to the community and the club. Those members include (seated left to right) Kay Furnam, Carol Mills, and Lisa Wrage, and (standing) Kathy Blaum, Nina Gleason, Julie Osborn, Marilyn Kirby, Debra Aper and Therese Urish.

The Master Gardners supply a number of valuable services to the Lincoln and Logan County area, all supported through fundraisers such as the Russel Allen Garden Day coming up March 10th and the annual MG Plant Sale, typically held in May.

In today's edition learn more about the Master Gardner's program as well as the upcoming Russel Allen Garden Day.
Photo by Angela Reiners (Click on photo for larger version)