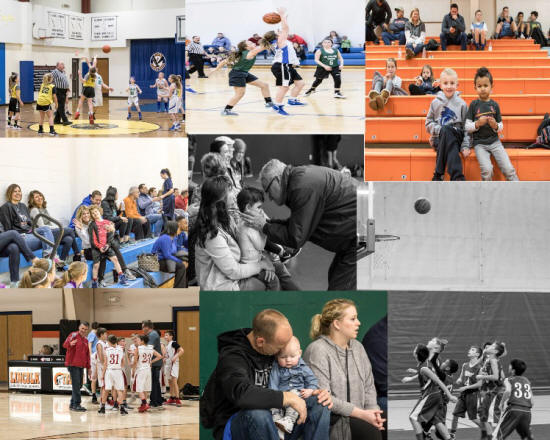 Over the weekend third through eighth grade boys and fourth through eighth grade girls basketball teams from all over the state and beyond gathered in one of eleven sites throughout Lincoln. Locations included both gymnasiums at Lincoln College, floors at Lincoln Community High School, the Lincoln Park District Recreational Center, as well as Carroll Catholic, Central School, Chester-East Lincoln, Washington Monroe, West Lincoln-Broadwell, Zion Lutheran School and host school Lincoln Junior High, to participate in the John Welsh Memorial Trojan Basketball Tournament.

The event is organized by District 27 Superintendent Kent Froebe and LJHS Principal Mike Workman and a host of volunteers. The tournament is a wonderful opportunity for kids and families to spend a weekend in Lincoln enjoying not only the sport they all love but also learning more about our city, and enjoying time spent at local motels, eateries, and our great downtown shopping locales.

Look for more coverage from the tournament in the Tuesday edition of Lincoln Daily News.
Photo by Mitch Douglas (Click on photo for larger version)