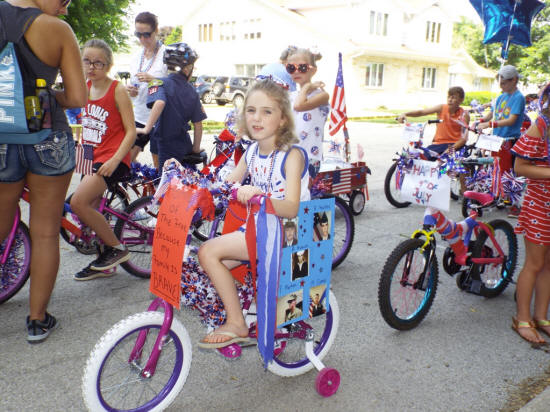 This year the Lincoln park District went all out to provide a day-long Fourth of July celebration for the community, starting with the children's walking parade that saw the best participation it has seen in perhaps years.

Included among those in the parade was this young patriot who tugged on the heart-strings of the judges with her decorated bike. The front sign says "Home of the Free because my family is BRAVE!" On the side of the bike she had posters of military members, no doubt family, of whom she is very proud.

LDN will have coverage from the parade in today's edition and will offer additional coverage from the rest of the day in the Saturday edition.
Photo by Nila Smith (Click on Image to enlarge)