Please avoid these areas.
Update: The suspect is in his car in a field near the 133 mile post. State Police are currently negotiating for a peaceful end to the scenario.
Update at 5 p.m.: As evening approaches, it appears the stand off continues. It is confirmed that the U.S. Marshal shot this morning has died in Rockford.
Update at 5:06 p.m.: It is reported the shooter is in custody. There were injuries reported and the shooter is being transported to a hospital.
Here is a video of the post arrest interview with the Illinois State Police:
POSTED THURSDAY NIGHT
Long standoff on Interstate 55 comes to an end Thursday evening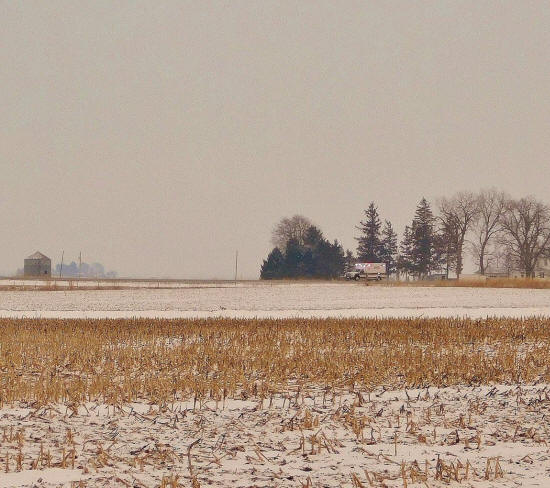 Logan County Paramedics transported suspect Floyd Brown to ALMH for
non-life threatening treatment shortly after the standoff ended by the use
of flash bangs.

The crashed truck could not be seen from any direction as it was in a
remote deep ditch off of Interstate 55 near Legends Subdivision on the north
side of Lincoln. Law enforcement officials and investigators remained on
scene for some time after the standoff ended.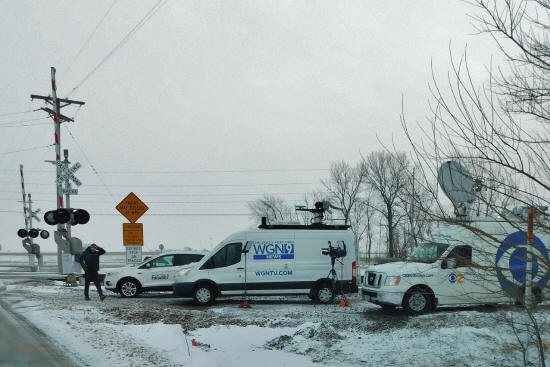 Dusk was closing in as media waited for near Kruger Elevator just south
of the 133 exit to Interstate 55 interchange. Numerous northern Illinois
television stations swarmed the area to get first hand reports related to
the incident that began with an officer being shot around Rockford.
Approximately 3:30 p.m. it was reported that the McHenry County Sheriff's
Deputy Jacob Keltner had passed away from his injuries.
photos by Jan Youngquist