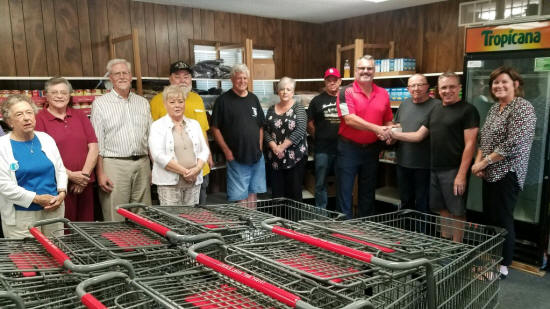 In August the Chris Coyne State Farm offices in Logan County participated in the Quotes for Good program sponsored by State Farm Insurance.

Between his offices, Coyne and staff gave 27 quotes to new auto and/or homeowners in new households. Each quote earned $10 to be given to the charitable organization of Coyne's Choice.

Coyne chose the Lincoln Logan Food Pantry in Lincoln and this week presented a check to the volunteers at the food pantry in the amount of $270.

Coyne will continue in the coming months participating in Quotes for Good. In September his organization of choice will be the Community Action Partnership of Central Illinois. In October Coyne will donate to the American Cancer Society for Breast Cancer Awareness and in November his donation will go to the Humane Society of Logan County.
Photo provided by Chris Coyne (Click on Image to enlarge)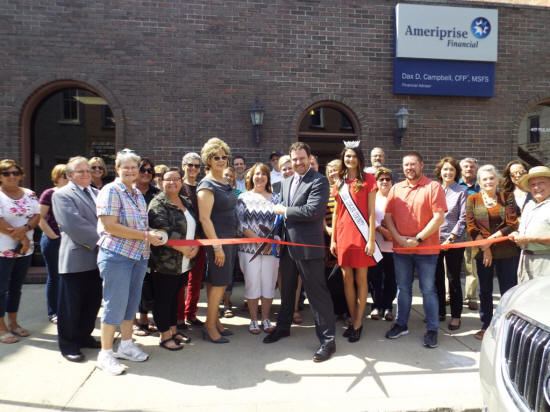 Friday morning a nice crowd was in attendance to welcome and congratulate Attorney John Hoblit on the opening of his new law office in Lincoln. Hoblit and guests participated in a ribbon cutting ceremony and then enjoyed Alley-Bi cheeseburgers in the new office while visiting.
Photo by Nila Smith (Click on Image to enlarge)