For the latest news, press your refresh key (F5)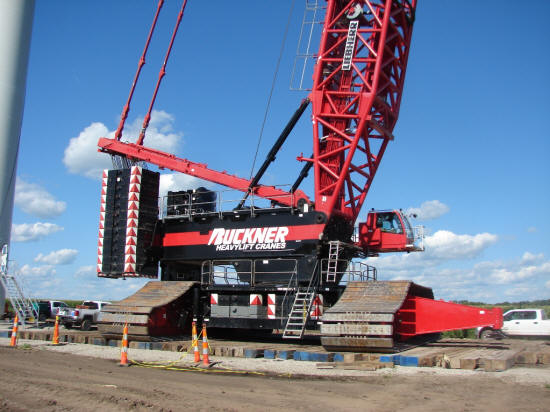 The actual size of the enormous crane is hard to appreciate in a photo. One may get a feel for its size by noticing how small the full-sized pick-up trucks parked beside it appear. The crane is the third-largest manufactured by a company in Germany. This massive crane and several like it are being used in the construction of the Sugar Creek One Wind Farm west of Lincoln.

Learn fascinating details in today's story and see more photos.
Photo by Curtis Fox (Click on image to enlarge)
Local
Weather
| | |
| --- | --- |
| | Opinions & editorials |
[click for larger image]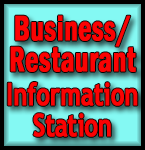 ---
Upcoming
Civic Events
click on buttons for
additional information





---
CLASSIFIED ADS

Auctions

(1 Ad)
(6 Ads)


Employment
(5 Ads)

Garage Sales
(--)

Legal Notices
(2 Ads)

(--)


Misc. for Sale
(1 Ad)

Pets/Animals
(--)


(4 Ads)
(3 Ads)

Services
(2 Ads)

Businesses & Franchises for Sale
(--)
| | |
| --- | --- |
| A collection of LDN's finest periodical projects | |
Logan County Department of Public Health to offer drive-thru COVID-19 testing starting July 29th
Free testing to be conducted at the Logan County Fairgrounds

Illinois EPA Invests Over $182 Million in Wastewater/Stormwater and Drinking Water Projects in Fourth Quarter of FY20
City of Lincoln receives $15,000,000 with $2,250,000 principal forgiveness

Illinois State Police ask for public assistance in an ongoing homicide investigation
Seeking information on 2015 death of Petersburg man

Logan County Department of Public Health to offer drive-thru COVID-19 testing starting July 29th
Free testing to be conducted at the Logan County Fairgrounds

Thursday, July 23, 2020
Logan County Dashboard
4,674 tested - 4.614 negative - 60 positive - 27 recovered - zero fatalities

Thursday, July 23, 2020
Covid cases in Logan County reaches 60 with two new cases on Thursday - Pdf

Thursday, July 23, 2020
Public Health Officials Announce 1,624 New Confirmed Cases of Coronavirus Disease

Unionized faculty and staff at Illinois colleges and universities demand remote learning to start this fall
Science must come before politics and economics
Contact Us:

Lincoln Daily News

601 Keokuk St.

Lincoln, IL 62656

News:
217-737-3613
ldneditor@lincolndailynews.com

Advertising:
217-737-7418
ads@lincolndailynews.com

Locally owned and operated since 2000. LDN is an independent news organization and is not associated with any other local, national or international news organizations.

All rights reserved. Copyright 2020, Lincoln Daily News