For the latest news, press your refresh key (F5)
What do you do with your time when you are stuck at home during a pandemic shut down for several weeks? For one local artist the answer was to paint beautiful murals on her garden fences. When we saw these, we had only one word - WOW!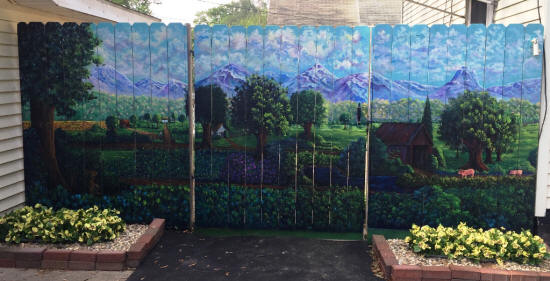 Art this beautiful should be on canvas for sale somewhere. Well, guess what, you can buy works by this artist. Jan Villarreal sells her art along with her floral arrangements and centerpieces at Horsefeathers in Elkhart. You can own something by the artist, or you can drive by her home in Lincoln and enjoy what she has put out there for all to see.

Jan welcomes drive-bys and says that she is hoping that the murals will provide passers-by with a warm and happy feeling.

You can view the murals at 509 South State Street in Lincoln.
Photos by Karen Hargis (Click on image to enlarge)
Local
Weather

| | |
| --- | --- |
| | Opinions & editorials |
Illinois Policy Institute [click for larger image]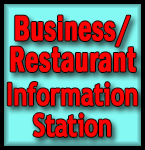 ---
Upcoming
Civic Events
click on buttons for
additional information





---
CLASSIFIED ADS

Auctions

(1 Ad)
(6 Ads)


Employment
(5 Ads)

Garage Sales
(1 Ad)

Legal Notices
(1 Ad)

(--)


Misc. for Sale
(1 Ad)

Pets/Animals
(--)


(4 Ads)
(3 Ads)

Services
(2 Ads)

Businesses & Franchises for Sale
(--)
| | |
| --- | --- |
| A collection of LDN's finest periodical projects | |
Contact Us:

Lincoln Daily News

601 Keokuk St.

Lincoln, IL 62656

News:
217-737-3613
ldneditor@lincolndailynews.com

Advertising:
217-737-7418
ads@lincolndailynews.com

Locally owned and operated since 2000. LDN is an independent news organization and is not associated with any other local, national or international news organizations.

All rights reserved. Copyright 2020, Lincoln Daily News