For the latest news, press your refresh key (F5)
Today is Groundhog Day! Will Phil see his shadow? The official time for Phil to take a peek is 8:30 a.m. Central Time, so we can only hope.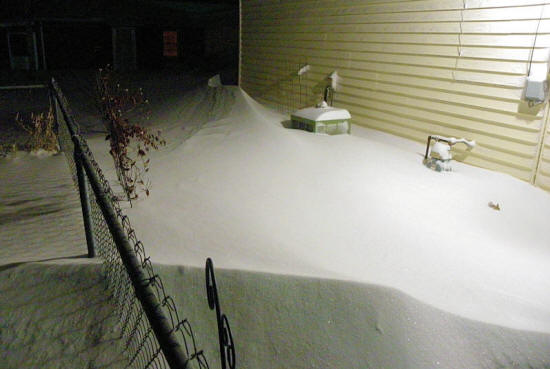 But, taking a look back at years past in Logan County, we know it can certainly go either way. In 2011, Groundhog Day brought deep blowing snow with several inches of accumulation and drifts two and three feet tall.
In stark contrast, in 2015 the sun shone brightly and our Lincoln Lincoln served as the sundial showing us that spring was just a few weeks away.
Photo from LDN archives (Click on image to enlarge)