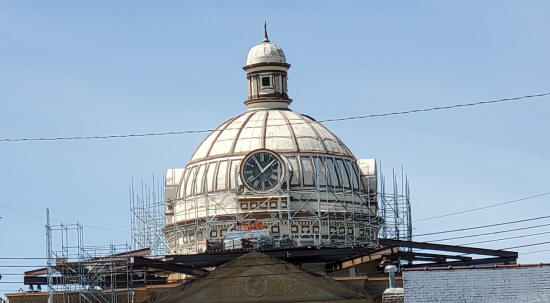 In the past several weeks the American Scaffolding Company has been erecting the scaffolding around the Logan County Courthouse dome in Lincoln. The scaffolding now surrounds the dome on all sides and is supported by I Beams.

An interesting view of the scaffolding and I Beams from Latham Park makes the dome look almost like a spaceship preparing for take-off.

Look for more photos and restoration updates in today's edition of Lincoln Daily News.
Photo by Angela Reiners (Click on image to enlarge)
Nashville recording artist Josh Turner will be the live entertainment at the Logan County Fair on Saturday, August 7th. Tickets are set to go on sale June 11th.

Find more details about the concert and the artist in today's edition of Lincoln Daily News.
Photo provided by David Irwin (Click on image to enlarge)