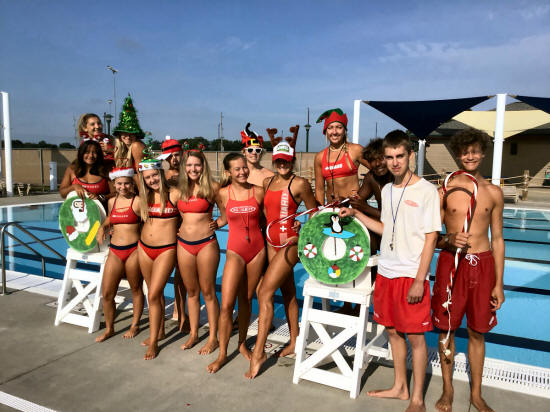 Fourteen of the 15 Lincoln Park District Aquatic Center 2021 lifeguards pose for a photo during the Christmas in July Family Fun Day held earlier this summer.

This coming holiday weekend, Labor Day, will bring to a close the 2021 swim season at the Aquatic Center. In today's edition, hear from Jennifer Prather about the season and the changes made to make the swim experience better for everyone wishing to utilize the pool.
Photo by Jennifer Prather (Click on image to enlarge)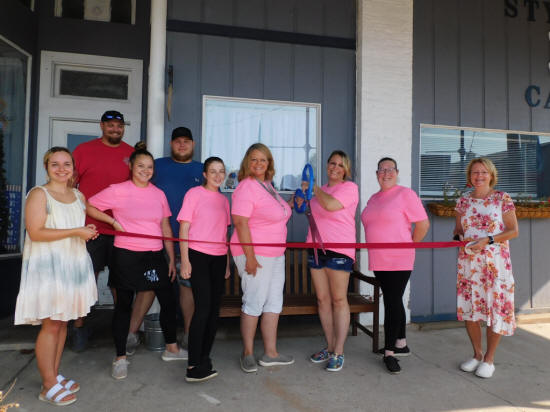 On Saturday, August 28, Styles Lynn snipped the ribbon on her new business venture in New Holland. Styles Cafe' enjoyed a successful soft opening and then celebrated officially on the 28th as part of a community fun day held in town.

Lynn was assisted with the scissors by New Holland Mayor Annie Coers. Joining Lynn behind the ribbon were friends and family members who have supported her along the journey to opening the new eatery. The ribbon was held by Logan County Tourism Director Alice Roate and Logan County Clerk Theresa Moore.
Photos by Nila Smith (Click on image to enlarge)