The Redbirds officially released the 27-game regular-season schedule on Wednesday, after the Missouri Valley Conference issued the league portion earlier in the day. With seven of the eight non-conference games being played in the state of Illinois, the travel-friendly schedule continued its string of luck by not having more than two straight games away from Redbird Arena.
Even though the schedule might be easy in terms of mileage, it will be competitively challenging, and that's what initially caught Moser's eye.
"Looking at our schedule it is tough to single out any one tough stretch," Moser said. "With as competitive as the Valley is going to be this year, they are all tough stretches, but that's good news for the league, great for the fans and makes for good rivalries."
The Redbirds have five league weekend dates at home, including the league opener against Northern Iowa on Dec. 20. For the third straight season, the 'Birds start the league road schedule at Southern Illinois. ISU will face the Salukis in Carbondale on Dec. 28.
After the non-league game against Illinois, the Redbirds return home to host Creighton on Jan. 7, before back-to-back road games at Indiana State and Drake.
Illinois State renews the Interstate-74 rivalry with Bradley on Jan. 31 at Redbird Arena and returns to Peoria on Feb. 18.
"We have a real good mix of Wednesday and Saturday games," Moser added. "The Valley office does a great job of keeping the schedules consistent. After playing seven out of eight games on the road last season in the Sun Belt, this is refreshing."
Illinois State will finish the regular-season campaign at Redbird Arena for the fifth straight season, when the 'Birds host Drake on March 1.
Season tickets for the upcoming men's basketball season are currently on sale. For more information, please contact the ticket office at Redbird Arena, (309) 438-8000.
[to top of second column in this article]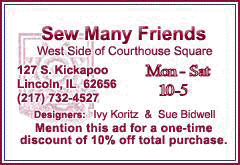 2003-04 Redbird basketball schedule
(Home games in bold. Missouri Valley Conference games indicated with asterisk. All game times to be determined.)
Nov. 23, Florida A&M
Nov. 26, at Northern Illinois
Nov. 29, at Utah State
Dec. 2, Bellarmine
Dec. 6, Marshall
Dec. 13, at Illinois-Chicago
Dec. 16, Western Kentucky
Dec. 20, Northern Iowa*
Dec. 28, at Southern Illinois*
Jan. 3, at Illinois
Jan. 7, Creighton*
Jan. 10, at Indiana State*
Jan. 14, at Drake*
Jan. 18, SMS*
Jan. 21, Southern Illinois*
Jan. 24, at Creighton*
Jan. 28, at Northern Iowa*
Jan. 31, Bradley*
Feb. 4, Wichita State*
Feb. 7, at SMS*
Feb. 11, at Evansville*
Feb. 14, Indiana State*
Feb. 18, at Bradley*
Feb. 21, ESPN Bracket Busters II
Feb. 25, Evansville*
Feb. 28, at Wichita State*
March 1, Drake*
March 5-8, at Valley tournament
[Todd Kober, director of athletics media relations,
Illinois State University]