If you're in the mood to make a 3-3½-hour trip across the cheese curtain and you like to play golf, we have a suggestion for you. Why not check out the old course in beautiful downtown Edgerton, Wis.? If you do, you'll have a delicious slice of how golf used to be and what makes it so great!
The Towne Country Club, which happens to be the home course of the University of Illinois' Steve Stricker, is a beautiful challenge nestled in the hills and woods of southern Wisconsin. For the non-golfer, there are plenty of small towns loaded with shops, and for the boaters, swimmers and fisher people, there are plenty of lakes and rivers teeming with fish.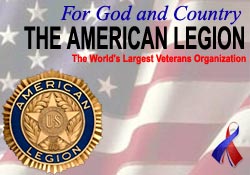 But back to the Towne Club… What an interesting track. The old nine reminds you of the nice nines that many Illinois, Indiana, Missouri and Wisconsin courses built decades ago. What separates this one from most of the other ones is the great elevation changes tucked in between the groves of old trees. Also, on most of those courses the greens are very small. The greens in Edgerton were at least medium size, and we found them in pristine condition. There were a few that had two tiers but not many that were unfair if you hit the green in any kind of a good fashion at all.
I tried to rush from the start and began with a horribly ugly 6, but luckily for me I had only one more double the rest of the round.
Due to a much bigger than expected bottleneck on the second hole and in the interest of time, I moseyed back to the back. What I found there was a spectacular layout that was a little more wide open but not any easier. I got my fat gut (I've been eating for two now for almost three years) into one and actually sent a drive 253 yards down the fairway. Not any news to you big hitters, but that is cause to rejoice in my party. I did a little dance that the snack cart girl seemed to really enjoy. I then hit my wedge about 20 feet from the hole. A nice birdie putt had a chance to go in, but it set up the tap-in par.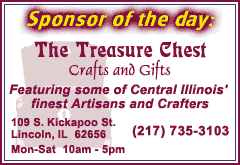 Up next was the sneaky 122-yard, par-3 11th. I actually was a little strong on this one but almost chipped in for the tweeter, settling for another ho-hum par.
On 12 I hit a 260-yard drive -- all right, it was a little downhill, like hitting it off a mountain peak -- which allowed me enough swings to garner a bogey.
The unlucky 13th, uphill all the way to the green, proved lucky for me as I lucked into another good drive followed by a nice 3-wood to the green. A 2-putt helped me salvage another par.
A romantic young couple stepped aside on the 14th tee box, and you can guess what I did. I bananaed one that flirted with the OB markers and trees. A judicious ruling allowed me to stave off a really ugly number, and I settled for a 5.
The 15th hole was a very difficult par 5 as attested by the 4 handicap affixed to it. And of course I dribbled one that made it a lot tougher. I also was passed by a nice local kid on a mountain bike -- not something you see on every course -- as the bike bath apparently runs along the edge of this fairway. I somehow hacked my way through the valley and back up the hill to take a brutal bogey.
From there it was on to the hole that the former Illini is said to have designed. And the Striker curse found me, as every shot I hit on the hole was disastrous. However, that didn't take away from the elegance and timeless beauty of the hole. It is a crescent-shaped hole that is only 331 yards long, so you power faders and slicers do have a chance here. Of course I over-adjusted and flirted with the OB, high grass, critters, etc. Way off to the right is a pretty little pond that only a golfer like me could ever bring into play!
The 17th and 18th are two finishing holes that help golfers attain a decent final score.
What's interesting is you finish the round a long way from the clubhouse; but you're in cooler Wisconsin, so why should you care? And since I shot a respectable 41 (are you kiddin', I was ecstatic!) on the back, I really was numb and wasn't feeling much pain; that was to be thrust upon me momentarily.
[to top of second column in this article]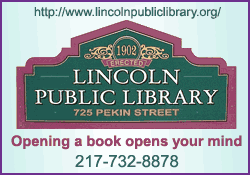 If you're following along closely, you know I needed to go back and finish up the rest of the front nine. Holes two and three are that unique back-to-back par-3 combination. And not only par 3, but VERY long par 3. The 227-yard one fooled me into taking an easier swing, and I was probably lucky to take a bogey there.
I was mad as I approached the second par 3 and hit such a good shot along the fairway and through the woods surrounding the pin that even the green wouldn't hold such a spectacular shot by me. It settled next to the levee at the back of the green (also something you don't see every day). I almost chipped in for birdie, which I probably deserved. And that was the last par I saw all day.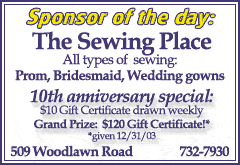 But that didn't take away from the majestic views and scenes of the Towne Club. Remember when these courses use to name every hole? I have a few names for them myself! The fourth was the "Sleepy Hollow" and one of the prettiest holes I have played this summer. You play a blind tee shot through a narrow fairway lined with huge old oak trees, over the hump and down into the valley. The green sits at about a 30-40 degree angle and has a large crescent mound on its left side. Of course my ball wanted to lodge behind that mound to see how soft a landing you could make with an approach shot, and I couldn't.
The next hole was a scoring hole that you had to make birdie on. I made a 5.
That would take you to the 517-yard, par-5 fifth, the No. 1 handicap hole and definitely the most unfair hole on the course: a blind shot off the tee to a fairway of zillions of nooks and crannies, lined by hanging trees and protected by a pond on the left. I felt more like Dorothy in "The Wizard of Oz" going through the land of flying monkeys than I did a golfer at this moment. (In fact, I seldom feel LIKE a golfer. I wonder what that feels like?) After you make it through the valley of nooks and crannies, it's all uphill to the hole from here, and you can never see the green until you're on it. No wonder they call this game golf! I escaped with a six and was just glad to get off that hole.
That would take you to the downhill par-3 sixth, a cutesy little 178-yarder of pure carry. I actually carried it, but 3-putted for a 4.
Two more scoring holes finish the front nine, but I bogeyed them both to finish the day at 85.
I was extremely happy, because even though I didn't score well, I hit the ball as well as I am capable of hitting it. That was either because of all the cheese I ate or because of all the friendly Wisconsin bounces I got on this course.
I had a great time playing the Towne Club. The people were nice and very accommodating. I met some locals on the second tee box who suggested going to the back to save time. Their helpful tip saved me an hour or more!
With the rating scale we've been using with five stars equaling a resort course and one star designating a sandlot or farm field, I give this course in Edgerton, Wis., 3¾-4 stars! That is the highest rating we've given out this year to any course that did not have a resort designation!
Thanks to Dennis Rosenbaum and his staff for a truly rewarding and glorious experience!
(To get to the course, take Interstate 39 north out of Bloomington all the way across the cheese curtain [the Wisconsin border] past Beloit [more reviews on them later] and Janesville. Take Wisconsin 59 [I think it's exit 163] west and turn right and north on Wisconsin 51. Go a few blocks and turn right at the A & W, and it's only a few blocks to the course from there. Tell the staff there that the LDN from Lincoln, Ill., sent you.)