Submit a letter to the editor online
CONTACT US
E-mail to ads
LDN is best viewed with
Internet Explorer 5.0 or 6.
---
LDN AWARDS
Local:
Dec. 16, 2001
Local Emergency Planning Committee
Jan. 25, 2001
Logan County Healthy Communities Partnership
State:
Oct. 1, 2001
Illinois Public Health Association
posted daily OVER THE NOON HOUR (CDT)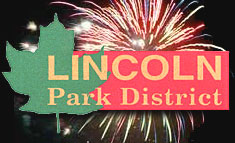 Today's edition of LDN is sponsored by the Lincoln Park District in celebration of the Fourth of July.
Click here for additional information.






52 days and counting

Farm size study

Book signing mutterings
By Jeff Mayfield

Lincoln Gator Swim Club results
LDNs of the past week: