Review by Louella Moreland
I have missed seeing books that remind me of the old folk tales that taught life lessons to children! Sometimes they were not pleasant stories, but they were stories remembered by many generations of children. Jennifer Donnelly has given us such a story with "Humble Pie." Stephen Gammell's interesting illustrations reflect a time period of country serfdom.
"Humble Pie" is a story about a very bad boy! Theo has about every bad character trait a child could ever have. He behaves badly, is unappreciative and simply rude. In fact, Theo is downright awful.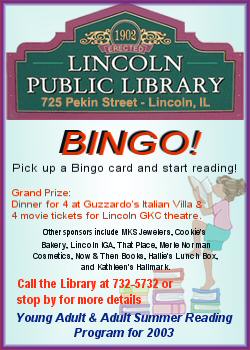 Although many of his family members have theories about why he is so bad, it is his grandmother who knows "the truth." She states Theo is just plain spoiled rotten. Since Grandmother has figured out the problem, she sets out to remedy the problem as well.
Grandmother gets her chance on baby brother Tom's birthday, when Theo creates a mess at home and spoils the strawberries for the birthday cake.
Since Theo knows he is in trouble, he runs down to his grandmother's house to escape. There he finds the most unusual sight! Grandmother has rolled out the largest, most gigantic piecrust he has ever seen. I love the little song she sings as she works: "Flour, butter, salt say I, plums and peaches, pile them high, the child will shout, the child will cry, until he's tasted humble pie."
When Theo asks her what kind of pie she is making, Grandmother replies, "Humble pie." Of course, being the spoiled child he is, Theo demands he wants some. Grandmother responds that he "will have plenty." Being the greedy child he is, Theo leans over the giant pie to grab a plum and Grandmother promptly adds the top crust over him, crimping down the edges. Theo wants out of course, but Grandmother tells him that "only he can do that."
From there the story proceeds to explain all the "lessons about himself" that Theo (stuck inside the giant pie) learns as he rolls all over the countryside. Children will identify with Theo's schoolmates who have been target of his abuse and taunts. They will even be able to recall children who throw horrible temper tantrums.
Before our readers begin to think that Grandmother is a poster child for child abuse, we need to remember that this is a story with a moral for children. We must always keep in mind that Theo is a very bad boy; otherwise his change of character after his ordeal would not be so unusual.
Folk tales have always used the exaggerated to help convey the traits of characters. Exaggeration is necessary so children understand the story is not real. Even the very young understand it is impossible to make a pie so big that a child can be rolled inside!
Oh, yes, Grandmother does amend her song at the end of the story to reflect Theo's change of heart.
To read more about Theo's adventures or other stories, come to the Lincoln Public Library, 725 Pekin St.
[Louella Moreland, youth services librarian,
Lincoln Public Library District]