Community-supported agriculture, or CSA, is like the milkman bringing fresh milk to your door every week, except that instead of milk it could be organic vegetables, free-range chicken or farm-fresh eggs -- whatever you contract with the farmer to bring. People can subscribe to their local CSA for a wide variety of farm products. Some CSAs provide recipes and cooking tips along with the week's shipment so their customers will know how to prepare some of the more unusual vegetables they may receive.
Angelic Organics grows vegetables and herbs for more than 1,000 Chicago and Rockford area households. Members, called shareholders, receive a weekly three-fourths bushel box full of a diversity of seasonal produce. The farm is 94 acres, with approximately 25 acres in vegetable production each year. The visit will highlight how a large-scale CSA farm operation blends labor and equipment as well as the educational role a CSA farm plays in the community.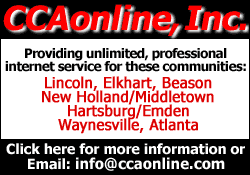 "CSAs create a partnership between local farmers and nearby consumers, who become members or subscribers in support of the farm," said Tom Spaulding, director of the nonprofit CSA Learning Center at Angelic Organics. "In exchange for paying in advance -- at the beginning of the growing season, when the farm needs cash -- CSA members receive the healthiest produce throughout the season and keep money, jobs and farms in their own community."
CSAs close the distance between the farmer and the consumer, because the consumer buys directly from the farm, like a roadside stand that comes to your door. "People who subscribe to a CSA say that they like knowing where their food came from and how it was grown or raised," said Deborah Cavanaugh-Grant, a U of I research specialist who is coordinating the tours. "Understanding the challenges facing family farmers in your community will make you a true partner in the local food system."
[to top of second column in this article]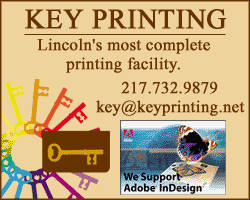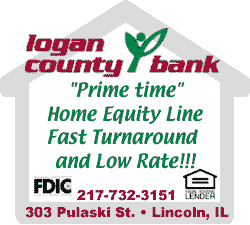 Six tours are offered this summer through the University of Illinois Agroecology/Sustainable Agriculture Program. The first toured ethnic grocery stores in Chicago, and the second tour was of several organic farm operations. "Sustainable agriculture includes alternative farming practices like organic, but it's also about ways to provide an adequate and dependable farm income," said Cavanaugh-Grant.
Tuesday, Aug. 19, a tour will visit Tanglefoot Farm in Simpson to learn about prawn farming.
On Wednesday, Sept. 10, the topic will be agritourism, with a visit to Hardy's Reindeer Ranch in Rantoul. The tour will include a hayride and lunch served in the style of the grand Old West.
The final tour is scheduled for Wednesday, Oct. 29, to Pike's Hunting Club in Marion, where the topic will be waterfowl fee hunting.
A small fee will be charged for each tour. Registration at least one week in advance is required. A registration form is available online at http://web.aces.uiuc.edu/asap/index.html or by contacting Cavanaugh-Grant.
For additional information call Deborah Cavanaugh-Grant at (217) 968-5512 or send a message to cvnghgrn@uiuc.edu.
To learn more about the CSA Learning Center at Angelic Organics visit www.csalearningcenter.org.
The tours are sponsored by the Agroecology/Sustainable Agriculture Program in the College of Agricultural, Consumer and Environmental Sciences at the University of Illinois, along with the North Central Region Sustainable Agriculture Research and Education Professional Development Program and the Illinois Small Farm Task Force.
[University of Illinois press release]