"The well-being of our farmers and rural communities is vitally important to Illinois' economy," the governor said. "Despite urban development, about 80 percent of Illinois' land -- or 28 million acres -- still is devoted to production agriculture. And our 78,000 farms provide the foundation for a multibillion-dollar industry that employs nearly one of every four Illinois workers."
"These jobs are not located only in rural communities," Blagojevich added. "Illinois ranks among the top states in the nation with 1,700 food companies, many of which are located in the Chicago area."
The council's membership includes representatives of the Illinois Farm Bureau, the Illinois Farmers Union, and the Illinois Beef, Pork Producers and Corn Growers associations, as well as a past president of the American Soybean Association, the dean of the University of Illinois' College of Agricultural, Consumer and Environmental Sciences, an alternative agriculture market development specialist, and four farmers.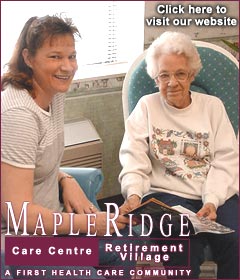 Its objectives are ambitious and wide-ranging. In the area of economic development, members will work to spur the growth of new agribusinesses and complete infrastructure improvements that are essential to deliver farm commodities to markets. They also aim to improve farm families' access to technology and health care.
The council's market development objectives include identifying the tools necessary to exploit growth opportunities in specific sectors of agriculture and opening new foreign markets to Illinois agricultural products.
[to top of second column in this article]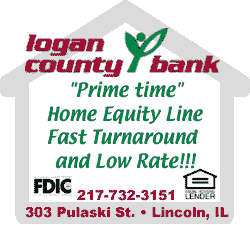 The council also aspires to raise awareness about the importance of agriculture in order to preserve farmland and foster community support for an expansion of the livestock industry. And, it intends to work with government in an effort to make sure agriculture regulations permit farmers to keep producing food.
Illinois ranks second nationally in the production of corn and soybeans and fourth in the production of pork. Sales of Illinois crops and livestock annually generate about $8 billion in revenue, including $3 billion from exports.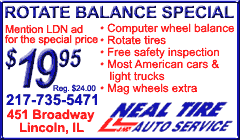 A list of the council members follows:
Joe Alford, Girard, Illinois Farmers Union
Leon Corzine, Assumption, Illinois Corn Growers Association
Dr. Bob Easter, Urbana, University of Illinois, College of ACES
David Erickson, Altona, American Soybean Association
Jim Slama, Chicago, alternative agriculture market development specialist
Maralee Johnson, Springfield, Illinois Beef Association
Jill Appell, Altona, Illinois Pork Producers Association
Mike Campbell, Edwardsville, farmer
Paul Schuman, Sullivan, Illinois Farm Bureau
LaDonna Redmond, Chicago, urban farmer
Steve Scates, Shawneetown, farmer
Glen Bauman, Mulkeytown, farmer
[Illinois Government News Network
press release]