It doesn't have to be that way.

When you figure out a few ways to make your landscaping a little easier to deal with, you'll be able to reduce the amount of time you spend working on the less enjoyable chores. And that means you'll have more time to actually enjoy your landscape!

Here are some idea starters to help you make it easy on yourself.

Something borrowed, something blue...

Or any other color for that matter. Low-maintenance landscaping starts in the planning stage. But there's no need to come up with all the ideas yourself. There's a lot of free information available on the Internet. You can start at my nonprofit website

www.landsteward.org, where you'll find a lot of articles and all my former columns. Two helpful sites are http://muextension.missouri.edu/xplor/
agguides/hort/g06902.htm and http://www.gnb.ca/afa-apa/40/05/
4005803E.htm, and you can click on direct links when you go to my website and find this column under "The Plant Man."

But one of the best ways is to "borrow" ideas from neighbors. Go for a walk in your neighborhood and see what seems to grow effortlessly in the soil and weather conditions within a few blocks of your home. If it works for them, chances are it'll work for you.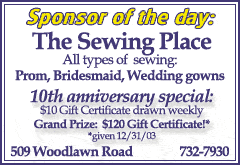 You want fries with that?
Now don't laugh, but a good place to scope out low-maintenance plants and shrubs is at the landscaping located at places like fast-food restaurants and gas stations. Why? Because those plants have to survive under fairly stressful circumstances, surrounded by heat, gas fumes, trash and blacktop. After circumstances like that, your landscape would be literally a breath of fresh air. Additionally, it's a pretty good bet that someone isn't out there every day trimming, pruning and weeding at those places; and that's another good reason to make some McNotes while you're out and about!
The director yells, "Cut!"
Wouldn't you like to cut down on grass cutting? Unless you're a teenager piloting a riding mower for the first time, mowing the lawn is probably more of a chore than a joy. Take a look in my archive for previous columns on lawn maintenance, and then decide how much lawn you REALLY want to have. Smaller lawn area means less mowing. If you employ a lawn service, a smaller lawn should -- theoretically -- reduce your cost too.
Consider allowing lawn areas furthest from your house to remain unmowed, creating a meadowlike vista and a home for small wildlife. Or think about replacing part of your lawn with attractive stone or brick pavers. I'll write a full column on that subject in the near future.
[to top of second column in this article]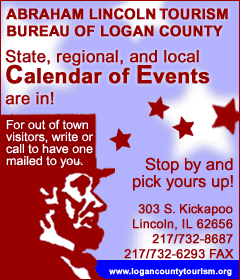 "Oh! My aching back!"

Tired of kneeling for hours and then going indoors to find the Ben-Gay? Think about building some raised beds where you can plant everything from veggies and herbs to perennials and more. Additionally, raised beds allow water to drain more quickly and tend to warm up faster in the spring than in-ground planting. You can get at a raised bed easily from all sides, too, so weeding and tending are chores that you're more likely to actually DO!

Let

'em grow!

Pick trees and shrubs that are low-maintenance. Obvious? Yes, but often overlooked. Send me an e-mail

steve@landsteward.org if you have some specific questions about suitable plants for your landscape. Meanwhile, here are a few quick ideas for low-maintenance landscaping:

--Sargent crab apple (Malus sargenti) -- A dwarf flowering variety with pink or white blossoms, it works well on a lawn too, as it doesn't heavily shade the grass.

--Pachysandra or Japanese spurge -- A good ground cover, particularly under trees that (unlike your crabapple) make lawn maintenance difficult or impossible.

--Arnolds red honeysuckle (Lonicera arnolds red) -- This is one tough plant! Unless you live in the Okefenokee Swamp, this one will keep growing without much help from you.

--Forsythia (Lynwood gold) -- A really impressive shrub that can spread out to as much 10 or 12 feet wide… and is almost indestructible. It looks great on hard-to-mow banks and slopes too!

Look for ways to make your landscape less labor-intensive and you'll have more time to enjoy it. Do you have any low-maintenance landscaping tips? Let me know and I'll share some of the best with our readers!

[Steve Jones]

The Plant Man is here to help. Send your questions about trees, shrubs and landscaping to

steve@landsteward.org, and for resources and additional information, including archived columns, visit www.landsteward.org.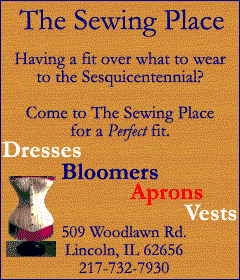 Seguin's first tip is to work hard to maintain a positive attitude. "Positive emotions strengthen the immune system, and optimism is a resource for healing. People with a positive attitude and determination don't let daily problems overwhelm them. They accept responsibility for their lives, remain flexible and open to change, accept uncertainty, and make changes when they can," she said.
She also touts the importance of supportive relationships for people over 60. "Some people need only a few close relationships, while others need more. Studies show that positive social relationships give meaning and order to peoples' lives, provide practical and emotional help in time of need, provide a buffer from the stress of everyday life and from major stress-producing events that come along, and help people not to be continually focused on themselves."
Seguin notes that as people get older, they often find their important relationships change due to death, divorce and illness or because friends move away. She encourages older people to actively form new relationships so they will continue to have a recreation and support network.
"It's important too to become involved in meaningful activities. Too much empty time, and you can become preoccupied with your health. You may become bored, and other people may find you boring," she said.
She added that older Americans are an enormous resource to our communities. "Americans in this age group, especially retirees, are some of this country's most valued volunteers. They're not only making a difference in their communities, they are also helping themselves, because volunteering offers very real personal, physical and emotional benefits. It gives meaning and purpose to their lives," she said.
Perhaps the most important trait for the over-60 population to have is resiliency, and that's something that comes from being a survivor in life, she said. Seguin said resiliency means getting back up when circumstances get you down.
Instead of coping with problems by overeating, drinking alcohol excessively, blaming others or escaping in sleep, resilient people talk to people who can help them with their problems, share their feelings, make a plan of action and find ways to compensate for their losses. Resilient people often rely on their faith and their sense of humor.
And it's not too late. Experts think that effective coping skills can be learned and strengthened in later life, said Seguin. "How you choose to live will affect the way you age," she said.
[University of Illinois news release]