Flu and pneumonia immunization
begins at LCHD

Send a link to a friend
[OCT. 21, 2003] Logan County Health Department currently has flu and pneumonia immunizations available. The shots will be given at the Health Department, 109 Third St., on a walk-in basis during normal business hours, Monday through Friday, 7:30 a.m. to 4:30 p.m., and on the Mobile Medical Van during the regularly scheduled times for operation. Both facilities will be closed on Tuesday, Nov. 11.
The cost for flu shots is $18, and pneumonia shots are $22. Medicare will pay for flu and pneumonia shots; clients must bring their Medicare card to the clinics with them. Medicaid will pay for flu shots; clients must bring their Medicaid card with them.
People at high-risk should get the flu shot as soon as the vaccine is available. High-risk individuals include:
--People 65 years of age or older.
--Those having serious long-term health problems.
--People with immune system problems.
--Women who will be in second or third trimester of pregnancy during flu season.
--Children receiving long-term aspirin therapy.
--Employees of nursing homes or other chronic care facilities.
--Health-care workers or anyone coming in close contact with people at risk of serious influenza.
All others should wait until November for flu shots.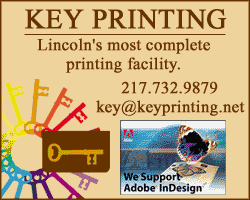 October and November are the optimal months for receiving flu vaccination. However, Centers for Disease Control recommends that vaccination continues into December, January and beyond -- as long as vaccine is available.
The flu clinic on Monday, Oct. 27, from 8 a.m. to noon is recommended for women only, as the Logan County Health Department will also offer free osteoporosis screenings and breast cancer awareness information that morning. Women over 50 years of age are encouraged to get the free bone density screening, along with educational materials. Appointments must be made in advance for the osteoporosis screenings.
For more information, contact Logan County Health Department at (217) 735-2317.
[Logan County Health Department news release]