One student is examining oils found in a naturally occurring oregano plants from Mexico for potential health benefits and anticarcinogenic characteristics.
"We looked at the compounds that make up oregano and found elements that are cancer-preventing," said Elvira de Mejia, assistant professor of food science and human nutrition. "We also examined tea made from this oregano and found it to contain antimicrobial traits, as well as antioxidants which are beneficial to general health."
De Mejia is the assistant director and a mentor of the U.S. AID/Mexico program that brings students from several Mexican universities to the U of I. The students who participate in the program have a mentor professor in both Mexico and at the U of I.
Scott Martin is a professor of food microbiology at the U of I and is also mentoring a student for this program. The graduate student working with Martin is examining the antibacterial characteristics of a fermented cheese compound.
"Listeria is the leading cause of food-related death in the U.S., over salmonella and all others," Martin said. "The reason it is so dangerous is because the bacteria can grow at refrigerated temperatures. The compound we have identified and researched is capable of inhibiting the growth of listeria."
For the food industry, microbes such as bacteria can be a serious problem. Currently artificial additives are used to combat microbes in food, but this research is looking at natural methods of combating microbes, de Mejia said.
"The student I mentor had already isolated the inhibiting compound and brought her research with her from Mexico," Martin said. "We were able to use some of our knowledge and research on listeria in conjunction with what she was doing."
"The central valley of Mexico (where the students come from) is one of the largest suppliers of certain vegetables and produce to the U.S.," de Mejia said. "It's important that we have quality research of these foods and examine their individual functionality."
De Mejia believes Mexico to be an excellent food source for the U.S. and hopes that this research will aid in making the conditions and quality of food better.
[to top of second column in this article]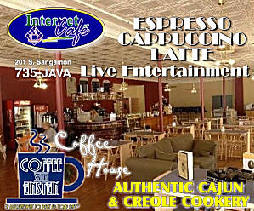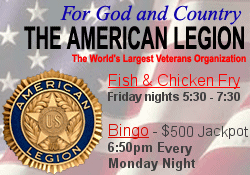 "Mexico does not have nearly as healthy standards of keeping food free of bacteria and other microbes," de Mejia said. "Naturally occurring inhibitors are much better than artificial additives."
De Mejia has had a working relationship with universities on both sides of this project, as she was once a professor at the Universidad de Queretaro.
"I have seen what both universities are capable of and their research capacity," de Mejia said. "Some of the state-of-the-art technology at the U of I would not be available to these students if they were not here."
De Mejia also cited the library and researching techniques as assets to the U of I in this program. But de Mejia feels this connection between universities is important for other reasons as well.
"The global connection is important for so many reasons," de Mejia said. "Having researchers and students exposed to new cultures and ideas is extremely beneficial, as well as the researching of all the different kinds of crops around the world that we can use and cultivate for people's benefit."
De Mejia is pleased with how the academic institutions have complemented the program. The remaining step is involvement from the industry, de Mejia said.
"It is important that we have members of the food industry evaluating this research and perhaps taking these students in to continue their work," de Mejia said. "We have a student who is planning an internship with Kraft Foods in Mexico City. This is the first example of interaction between this program and the food industry."
The program is directed by Dr. Elizabeth Jeffery in the U of I Department of Food Science and Human Nutrition and is in the first six months of its total six years. Funding for the program is provided by the United States Agency for International Development, and the total funding for the U.S.-Mexico Training, Internships, Education and Scholarship Partnership is a six-year, $50 million presidential initiative.
[University of Illinois news release]