Kim Heitzig was born and raised in Lincoln and graduated from LCHS in 1991. She earned a bachelor's degree in biology from Illinois College and a master's in physical therapy from Midwestern University. Her previous experience includes positions as staff physical therapist at Fayette County Hospital and as director of rehab services at Salem Township Hospital. Her professional interests include women's health issues, osteoporosis and myofascial release/manual therapy.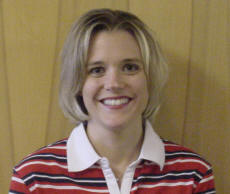 Kim Heitzig
Tim Heitzig graduated from Marquette High School in Alton. He holds a bachelor's degree in kinesiology from the University of Illinois and a master's in physical therapy from Midwestern University. He had professional experience at St. Anthony's Hospital in Alton and Physical Rehab Works in Benton. He is particularly interested in work hardening and conditioning, golf performance enhancement, and wound care.
[to top of second column in this article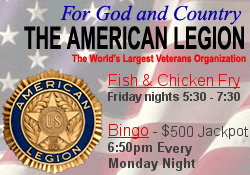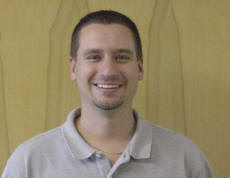 Tim Heitzig
Physical therapy strives to preserve, develop and restore an individual's optimal physical function. With a physician's referral, physical therapists and assistants at ALMH help alleviate pain and prevent the onset and progression of functional limitations that result from injury or disease. Physical therapy at ALMH includes manual therapy, aquatics, advanced conditioning, ergonomic and work simulation, wound care, inpatient and outpatient care, strengthening and flexibility exercise programs.
The mission of the department is to provide the best rehabilitation care to those served and to consistently demonstrate that ALMH rehab is the best choice for every rehabilitation need. The staff is comprised of physical therapists, physical therapist assistants, occupational therapists, certified occupational therapy assistants, speech-language pathologists, audiologists, registered nurses, wellness coordinator and an office assistant.
Please welcome the new physical therapists to ALMH Rehab. For more information, visit www.almh.org or call ALMH Rehab at (217) 732-2161, ext. 179.
[ALMH news release]