Illinois' magical mystery tour continues
Illini badger Bucky 70-59

Send a link to a friend
By Jeff Mayfield
[FEB. 14, 2005] The Illinois Fighting Illini appear to have no letup in sight. After a rough-and-tumble first half Saturday, the Illini came flying out of the gate for the second half. First it was Deron Williams, then it was Dee Brown from downtown. But leave it to my MVP pick for this year's squad, Luther Head, to come up BIG both halves!
Luther was huge, and it wasn't just his 25 points that told you that. He was ubiquitous! And not only that. I think he also pulled down eight rebounds, had four assists and may have even helped CBS broadcast the game!

The amazing thing about Luther is just to reflect on how far he has come. In his early days in an Illini uniform he was a high-wire act. Through his first two years his teammates would just throw the ball near the hoop and he would slam it down. He can still do that, but he's also nailing 3's at an amazing clip, has become a better passer and has developed a killer running jumper. Not bad for a kid who was almost kicked off the team.

At any rate, the Illini move to an unbelievable 25-0 and 11-0. The 25-game winning streak, I believe, ties their all-time record set in 1914-1916 (I think). Michigan State is only two games behind the Illini, so they're looming dangerous. Now that Wisconsin is four games behind Illinois, I would think they are out of the race. Illinois hits the road this week with games at Penn State and at Iowa.

[to top of second column in this article]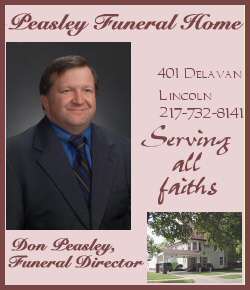 ISU has heartbreaking week
A tough loss to Wichita State and then a barn-burning loss against Northern Iowa have dropped the collective heart of Redbird fans everywhere.
Gregg Alexander continues to burn the nets, as he had 10 points and continues his climb on the all-time ISU 3-point chart. Currently Alexander is solidly in second place and is a threat to become the all-time leader.