Leading the way for the team were the following sectional champions:
Kathryn Muck and Brady Gerdts, first in dramatic duet acting
Kathryn Muck, first in dramatic interpretation
Brian Welter, first in extemporaneous
Brady Gerdts and Eric Knutilla, first in humorous duet acting
Lindsey Boerma, first in humorous interpretation
Tom Swanson, first in oratory and special occasion speaking
Also qualifying for the state tournament were Welter in radio speaking, with third place, and Boerma in original comedy, with second place.
Not advancing for the team were Brandon Davis, who placed fourth in prose; Kasey Pepperell, fifth in declamation; and Ruth Ohmart, fifth in verse.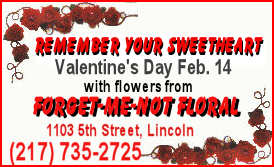 The performance in the round also brought home a championship -- the first such championship in school history. Performance in the round is a relatively new event. Besides the sectional victory, the performance in the round is one of the first to qualify from Lincoln. Students involved were Daniel Ohmart, Rachel Hahn, Miranda Merriman, Amy Schumacher, Rachel Kasa, Tony Curcuru, Sonya Twist, Hannah Snyder, Jill Patrick, Brandon Rahn and Annie Sheley.
[to top of second column in this article]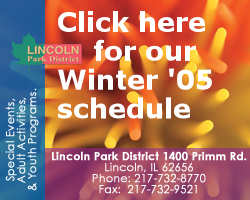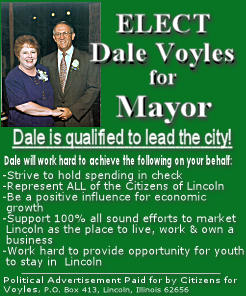 "It is a tribute to their hard work and dedication all year that they all did so well at sectionals," said Carrie Schreiber, one of the Lincoln speech coaches. "It's disappointing for our two seniors who didn't qualify (Brandon and Kasey), but the IHSA will allow them, along with Ruth, to compete next week in the performance in the round, so we look at it like every person today went home a state qualifier."
Coach Ed Jodlowski said, "The kids were so pumped on the ride home; and we asked them after the escort what they thought, and they said, 'Let's do it again next week.'"
The team will leave on Thursday to compete in Carbondale at the state tournament on Friday and Saturday.
[LCHS news release]