Promoting study skills

Send a link to a friend
[FEB. 15, 2005] Q: My son is in middle school. He loves sports and is a really good athlete. Academically, he's an average student. He tells me that he just isn't very smart and the grades he gets are the best he can do. I'm wondering if there's anything we can do to help him do better in school.
A: Success takes more than just being smart. Intelligence is certainly one of the factors that lead to school success. But we know that success also comes from doing smart things. You are right to be concerned about your son at this stage. Middle school demands that students have good study skills to help carry them into high school and to succeed later in life. If you feel that your child doesn't have them already, now is the time to help him learn them.

Have him keep in mind these four A's that teachers say are essential:

Show up for class unless there is a valid excuse.
Attention.
Come to class with the right books and other tools and be "ready to learn" -- don't spend the first 10 minutes fooling around.
Assignments.
Hand in assignments when they are due.
Assistance.
Know when you need help and ask for it.

Check with your son's teacher at your next conference or by phone. If your child needs to work on any of the above, ask the teacher for suggestions. Then sit down with your son and work out a plan.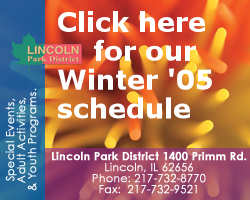 Here are some strategies you can encourage your son to work on to help him be more successful in school:

Kids in school spend a good part of the day listening -- to instructions, assignments, lectures, readings and announcements. Here are some tips he can use to improve his listening skills: Words like "read," "work," "study," "tell," "remember" and "fill in" signal that something important is coming up.

Listen for numbers too.

Are you supposed to read Chapter 11 or Chapters 11 and 12?

Listen for repeated words or facts.

The teacher will often repeat the most important information.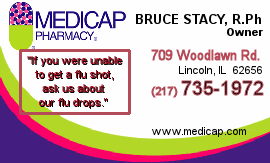 Study and review every day.
Ask your son what he thinks professional athletes are doing when they're not playing a game. Practicing! The best basketball players shoot 100 or more free throws every single day. It's the same for school. The best students are the ones who work at it every day. Students who spend a few minutes every day reviewing the main points the teacher covered in each subject are more likely to remember that information when test time comes.

Help your son put these ideas into practice, and watch his school grades improve!

* * *

For more information about helping children learn or to submit your own question to The Learning Advisor, go to http://advisor.parent-institute.com. All questions will receive a prompt answer by e-mail.

© Copyright 2005, The Parent Institute.

"Ask the Learning Advisor -- Ideas for Raising Successful Children" is a free syndicated column available through The Parent Institute.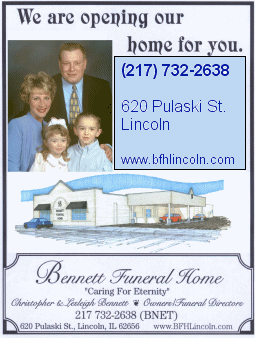 Life Sentence, No Parole

If we tried to invent the cruelest punishment for dogs, we probably couldn't come up with anything worse than "solitary confinement" on a chain or in a kennel.

Dogs are pack animals who crave the companionship of others. Scratches behind the ears, games of fetch, or even just walks around the block mean the world to them. Curling up at your feet while you watch TV is their idea of heaven.

Many dogs left to fend for themselves at the end of a chain fall prey to attacks by other animals or cruel people, and many others are injured or hanged or choke as a result of getting entangled or caught in their tether.

If you have a backyard dog, please, bring him or her inside. They don't want much--just you.

A public service announcement from Lincoln Daily News and helpinganimals.com