Mitchell urges area students to apply for scholarships

Send a link to a friend
[FEB. 16, 2005] FORSYTH -- Applications are available for students interested in trying for an Illinois General Assembly Scholarship, according to state Rep. Bill Mitchell, R-Forsyth.
"Each year I am able to award eight one-year scholarships to local students wishing to attend one of Illinois' public universities," Mitchell said. "Applications are now available through my office, and I would like to invite all interested college-bound students to apply for a scholarship."

Rep. Mitchell has a panel of educators who review the applications, coordinate and direct the competition, and select the awardees. To qualify for the scholarship, students must reside in the 87th District and must have been accepted at a state university as a full-time student. They must also have demonstrated activity in public and civic affairs and demonstrate relative need among the applicants.

Students may apply for undergraduate or graduate-level work. Students may apply any number of years they wish, but scholarships cover one year only. If the scholarship recipient does not attend the summer term, the summer portion of the scholarship may be waived so that another recipient can be chosen for the summer allocation.

[to top of second column in this article]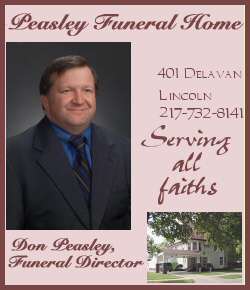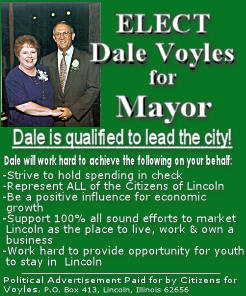 "Earning a college degree is very expensive and the costs continue to rise," Mitchell said. "I urge local students to take advantage of this program and apply for the scholarship."
Students can obtain applications through their school guidance counselors or by calling Mitchell's district office at 876-1968 or toll-free at 1 (866) 801-1968. Applications must be returned by April 1 to Mitchell's office at 332 W. Marion, Suite N1, Forsyth, IL 62535. Notification of scholarship awards will be made approximately June 1.
[News release from Rep. Bill Mitchell]