Review by
Louella Moreland
There are few mother-daughter relationships that bask in the warm glow of being perfect; however, there are also few that are fraught with differences so severe that a child feels she can do nothing that will please the adult. "My Mom and Other Mysteries of the Universe" is a story about the latter type of relationship… with an amazing twist.
Arlie is a rather normal 11-year-old girl with one younger brother in a two-parent household. (That premise alone sets this story apart from others of its genre these days.) Arlie even likes her younger brother, Michael, even if there seems to be a marked preference by her mother. Arlie's perfectionist mother is a working parent who seems to be a candidate for "Super Mom of the Year." Arlie's father, a musician, has a more easygoing attitude.
So what would possess this mother to announce that she and her husband will be going on the road with the band for a month while her children are left in the care of her younger sister, Isabelle?
Arlie is excited about the prospect of spending an entire month at Isabelle's apartment because Isabelle is not at all like her mother. Isabelle wears long flowery skirts with sneakers and jangling earrings that get caught in her long, curly red hair. Isabelle never says "should" like Arlie's mom and actually talks to her about things that matter instead of hounding her about all the things she does wrong.
Then two more events occur on the same day that turn Arlie's normal life upside down. Her parents are in a serious car accident, with her mother ending up in a coma, and a new girl arrives at school who reminds Arlie an awful lot of her mother.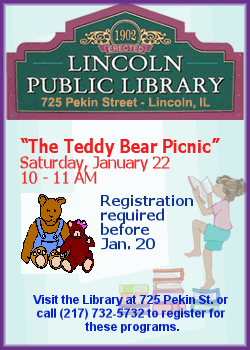 As the month progresses, with Arlie's mother continuing in the coma, Arlie must come to terms with her feelings for the new girl who shares so many of her mother's characteristics. Arlie is torn between wanting to please the newcomer and the thought that she really does not like her very much at all. Arlie's fears concerning many issues must be faced. Throughout the days that follow, Arlie learns a great deal about herself and about her relationship with her mother.
The dialogue of this novel is believable, the characters are well-developed, and the plot moves at a good pace. While a quick and easy read, this book does not have the pat "happy ever after" ending where Arlie and her mother "fix" their relationship, becoming the best of friends from then on out. The story remains real to the last sentence of the last paragraph, which the reader will find much more satisfying! It gives us no answers but leaves us feeling comforted in our humanness.
Willner-Parso weaves a solid story about young girls, school, friendships, strength, relationships and love. Isabelle puts it best, I believe, when she tells Arlie, "You have friends, and you have family. Friends are special because you get to pick them. … And no matter how infuriating the people in your family are, somehow, no matter what, you always love them." Isn't that the truth?
To check out this book and others about mothers and daughters, visit us at 725 Pekin St.
[Louella Moreland, youth services librarian, Lincoln Public Library District]