Colds
The "common cold" got its name for good reason: Colds are the world's most common illness. Few people manage to escape the viruses that cause a cold. More than 100 such viruses exist. People in the United States average three colds every year.
The cold virus usually enters your body through your nose or throat. Then the virus begins to multiply. But a cold infection lasts only a week or two.
You may experience all or some of the symptoms associated with the common cold: sore throat, sneezing, runny nose, watery eyes, aches and pains, mild fever, nasal congestion, and coughing.
To treat a cold:
Take a mild pain reliever for the aches and pains and to reduce fever.
Avoid unnecessary activity and get as much bed rest as possible.
Consume extra amounts of fluids, especially fruit juices.
Although thousands of cough and cold remedies are available over the counter, none of them will prevent, cure or even shorten the course of a common cold.
They only relieve symptoms so you feel more comfortable while you have the cold. Do not take medication that relieves symptoms you do not have.
There is no practical way to avoid catching a cold. There is no vaccine that will protect you from cold viruses. You can, however, take a few measures to lessen your chances of catching a cold or to help avoid complications when you do:
Keep up your natural resistance through good nutrition and plenty of sleep and exercise.
Keep the thermostat in your home down and the humidity up. Overheating your home dries out the air, which then dries out the mucus membranes in your nose and throat. The membranes can crack, which may allow cold viruses to enter.
As much as possible, avoid direct contact with those who do have colds.
Wash your hands frequently.
Influenza
Influenza is a contagious respiratory infection. For most people, it is not a serious health threat.
Symptoms of influenza include fever, chills, cough, sore throat, runny nose, and soreness and aching in the back, arms and legs. Although the symptoms are similar to those caused by cold viruses, influenza symptoms are usually more severe and last longer.
(Abdominal cramps, vomiting or diarrhea -- often referred to as stomach, or intestinal, flu -- are not symptoms of influenza.)
Influenza is highly contagious and, if it occurs in your family or community, there is no practical way to avoid exposure to the virus. Symptoms generally develop suddenly about three days after exposure to the virus. Bed rest, a mild pain reliever and lots of fluids are the best treatment for influenza. (Caution: Do not use aspirin to treat a child or teenager with an influenza illness unless advised by a physician.) Antibiotics are not effective against influenza viruses.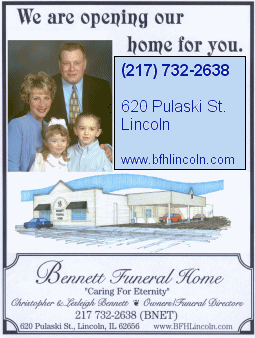 Typically, people who get the flu recover in a matter of days. However, for the elderly or those who have a chronic health problem, influenza can result in serious complications, such as pneumonia. People in these two high-risk categories also are more likely to die as a result of the complications of influenza.
For these reasons, flu shots are recommended for everyone 50 years of age and older and for those (even children) who suffer from chronic health problems, such as heart disease, respiratory problems (including asthma), renal disease, diabetes, anemia or any disease that weakens the body's immune system.
Flu shots do not always prevent a person from getting influenza. However, in most cases, they do reduce the severity of the symptoms and protect against complications that may develop as a result of the virus. Many local health departments offer influenza vaccine at a reduced cost or without charge to people at high risk of the disease.
Infants, children and young people up to 18 years of age who are receiving long-term treatment with aspirin also should receive a flu shot. Aspirin in the presence of influenza infection in a child is associated with an increased risk of a serious disease, Reye syndrome. For this reason, others in this age group who develop influenza should not be treated with aspirin. Another mild pain reliever, such as acetaminophen, may be used.
People who have a severe allergy to eggs or who have had a previous allergic reaction to influenza vaccine should not get a flu shot without consulting a physician. If you have questions about whether you should have a flu shot, consult your physician.
Because influenza vaccine is effective for only one year and because viruses vary from year to year, it is necessary to get a flu shot every year. The new strains are usually named for the part of the world where they first occurred; hence, they have names such as Russian, Brazil, Hong Kong and Singapore.
Two antiviral drugs also are effective in preventing and treating influenza type A infections: amantadine and rimantadine, both of which require a prescription. They are not effective against influenza type B and must be administered within 48 hours of illness onset.
In Illinois, the flu season usually begins in November and lasts until around the middle of April. Illinoisans who need flu shots should get them in September or October, since it takes about two weeks following the inoculation to develop full immunity to the viruses. However, even a shot in January may protect against a late-winter outbreak.