Redbirds nip Indiana State 62-61
in final seconds

Send a link to a friend
By LDN staff
[JAN. 7, 2005] It wasn't the prettiest college basketball game ever played. A crowd of only 4,923 was on hand, begging the observation that thousands of central Illinois residents must be hooked on bowling leagues (and I have nothing against bowling, but when you can get a ticket for just a few dollars to watch college hoops… I just don't get it). And ISU was about as flat as a team can be in the first half of last night's game against a vastly improved Indiana State team. However, in the second half ISU woke up. The Redbirds outrebounded the Sycamores 18-16 in the second half, committed only five second-half turnovers and held Indiana State to 38.5 percent shooting in the final stanza; and all that almost wasn't enough.
Indiana State's David Moss took over the contest in the game's final moments and just missed delivering a victory to the very athletic Sycamores. Moss made two free throws and a huge bank shot but conversely missed two charity tosses that might have closed the deal.

With the barn door swung open wide, ISU's Trey Guidry, who has been fighting a mild slump the last few weeks, drove to the lane like a bull in a china shop, rose up and stuck one of the biggest jumpers seen in Redbird Arena in quite some time.

With 7.5 seconds to go in the battle, the Sycamores eschewed calling the timeout and tried to catch the 'Birds on their heels, but ISU would have none of that. In fact, Lorenzo Gordon, who would be my pick for ISU's MVP for the non-conference season, swatted a potential game-winning shot into the cheap seats (actually the lower bowl has the more expensive seats… but, I'm on roll).

That left only 0.2 seconds but still a chance for Indiana State. College basketball rules clearly state that when under 0.5 seconds remains, that on any inbounds play you cannot catch and shoot, that there is only time for a tip. The Sycamores apparently didn't get that memo, as an inbounds pass to the previously mentioned Moss was caught and flung at the rim. It had enough steam but clanged off the front rim, setting off a wildly ecstatic Redbird celebration that led coach Porter Moser to exclaim after the victory, "I'm not going to apologize for a one-point win."

[to top of second column in this article]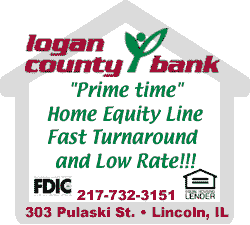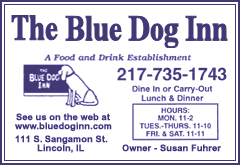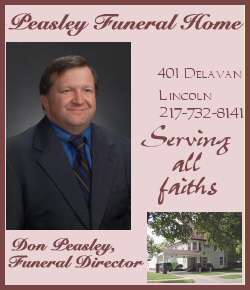 I couldn't agree with him more. You get no style points for wins and losses in college hoops. There are no degree-of-difficulty awards pertaining to the quality or lack thereof of your opponents. You must find a way to win. Survive and move on. In very many ways that's exactly what ISU did last night. The victory now makes them 2-2 in Valley action and an impressive 10-4 overall.
Lincoln's Gregg Alexander continues to find more ways to help the Redbirds win. Playing on a severely sprained ankle, he was still all over the floor, leading his team with tremendous defensive stands. In 26 minutes of action he stifled Indiana State's guards and still found time to haul down five rebounds. Actually, it was Alexander who got ISU on the good side of the scoreboard. His 3-pointer on a nifty side-out-of-bounds play by coach Moser finally gave ISU the lead early in the second half, after trailing the entire game up until that point.
Coach Moser also credited the ISU bench for propelling the team to victory, saying that they brought more of a defensive edge than the starters did. He also said that because the team trusts the reserves more now than ever, it is making ISU a better overall team.
Whatever the case, it is always nice to eke out another win, no matter how you do it.
[LDN staff]