Women urged to get screened for cervical cancer

Send a link to a friend
January is Cervical Cancer Awareness Month
[JAN. 12, 2004] SPRINGFIELD -- Pap tests save lives. Women can greatly increase their chances of survival when diagnosed with cervical cancer if they catch the disease in its early stages. The key to early diagnosis for this highly curable disease is regular screenings. So, start your new year off right and schedule your Pap test.
"Being diagnosed with cervical cancer does not have to be a death sentence," said Dr. Eric E. Whitaker, state public health director. "I encourage women to get screened, know the risk factors of cervical cancer and be your own best health care advocate."

In Illinois, an estimated 660 women will be diagnosed with cervical cancer in 2005 and 200 will die. Racial disparities continue to show a disturbing trend. Statistics show that Hispanic and African-American women in Illinois have nearly twice the incidence rate of cervical cancer as white women.

Cervical cancer, which is almost always caused by human papillomavirus, or HPV, was once the No. 1 cause of death from cancer in women. The Pap test, introduced in the 1950s, is credited with reducing the death rate for cervical cancer by 70 percent.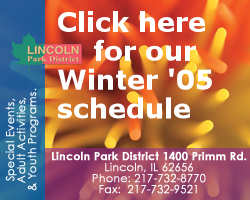 The Centers for Disease Control recommends that once a woman has had three consecutive negative Pap test results within a five-year period, the woman may get screened every three years. However, if she falls within the high-risk group, she should get screened annually.
Risk factors which cause women to be in the high-risk category include:
A history of multiple sex partners or a change in sex partners.
Smoking.
HIV infection or a weakened immune system.
A history of cervical cancer or precancerous condition.
Diethylstilbestrol, a synthetic sex hormone prescribed to women during the 1950s-'70s to prevent miscarriage and other problems.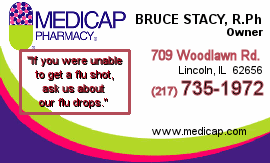 The Office of Women's Health offers help to low-income women through the Illinois Breast and Cervical Cancer Program, which offers free breast and cervical cancer screenings to women between the ages of 35 and 64 who have limited incomes and no health insurance. Women should call the toll-free Women's Health Line at 1 (888) 522-1282 or the TTY number for hearing-impaired, 1 (800) 547-0466.
This year, Gov. Rod Blagojevich signed a law that will go a long way to address cervical cancer and the barriers women face in getting screened for cervical cancer. The law created the Cervical Cancer Elimination Task Force, which is charged with developing strategies to ensure women in Illinois get their Pap tests. Dr. Whitaker recently appointed the task force members, which include physicians, health professionals and community-based advocacy groups. Members of the General Assembly and representatives from state agencies serve as ex-officio members.
The Cervical Cancer Elimination Task Force will produce its first of several reports to the governor and the General Assembly by April 1. The report will provide information and a prevention plan with recommendations to reduce the occurrence of cervical cancer.
[Illinois Department of Public Health]