Illini Bio-Energy hosts first meeting for future ethanol plant

Send a link to a friend
[JAN. 10, 2005] Lincoln is the site of the first public meeting explaining the sale of shares in a coal-fired ethanol production plant. The meeting is at 7 tonight (Monday, Jan. 10) at the Knights of Columbus Hall.
Illini Bio-Energy, an Illinois cooperative association, announced the beginning of the sale of shares of its stock. The proceeds will be used to develop and construct an ethanol production facility near Lincoln, at a total estimated cost of $96 million.

"This is a very special day for us," said Ernie Moody, president of IBE. "After almost three years of planning and research, IBE will now begin to offer shares of stock for sale to agricultural producers, landowners who crop share with producers and other similar investors."

The meeting in Lincoln is the first of more than 72 investor meetings in 71 towns in central Illinois.

The proposed facility will be designed to produce over 50 million gallons of fuel ethanol per year and is expected to require over 18 million bushels of corn annually to meet this production level. This grain requirement represents the yield from at least 100,000 acres of corn. Illinois corn producers should see a positive economic effect from this facility.

"Today's announcement that we are starting the sale of stock for this facility is the best news farmers in central Illinois have heard in a long time," Moody said. "It should be a great opportunity for producer/investors, and we are also very proud to be involved in a renewable fuels project that will help our country reduce our dependence on foreign oil, especially with the current state of international affairs.

"The facility will take approximately 16 months to build after financing is complete and will employ about 38 individuals, with an annual payroll, including benefits, of about $1.9 million."

[to top of second column in this article]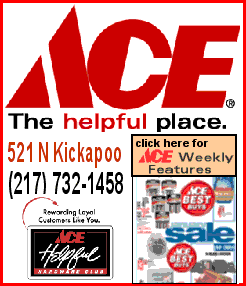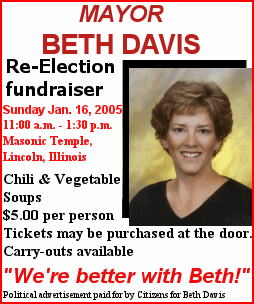 Coal will be used as the primary source of energy for the facility.
IBE expects it will need to raise a minimum of $30 million through the sale of shares in the offering in order to secure the debt financing needed to complete construction and startup of the facility.
The share price is $2 per share if purchased on or before March 15, with a minimum purchase requirement of 10,000 shares. The share price after March 15 is $2.20 per share.
Meetings will be conducted throughout a 22-county area in central Illinois. Dates and times of the meetings will be advertised locally. Anyone with questions can call IBE toll-free at 1 (866) 455-3864 or locally at (217) 726-9523.
Previous articles
[LDN and news release]