Well, this 2004-5 edition of the Illinois Fighting Illini seems to be in tune with that old song. And after watching some of the abuse this No. 1 team has had to endure, it's amazing they haven't reverted to the pout and dance routine.

Take for instance Saturday's game at Purdue. The ardent student of the game realizes that no team, and the nation's No. 1 team is no exception, will march into Mackey Arena and waltz away with an easy win. But there's a memo I'm contemplating sending to the Big Ten home office in Wahoo, Neb., or wherever it is needs my words to help it look itself in the mirror over some certainly overlooked facts. When your league's No. 1 team in the nation is playing on national TV, do you really want to send your C or Z team of officials to preside over the affair? I think not. But stuff like this is happening routinely and it's not pretty. Fans are taking notice. I was out of state while all of this was going on, and fans not friendly to the Orange and Blue were even commenting on the outrageousness of the situation.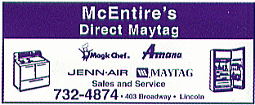 Now don't get me wrong. Some accuse my friend Greg Taylor and me of overanalyzing this aspect of the games -- that perhaps we're saying that the refs made Illinois lose in the past when they lost. That's not what we're saying. We simply have tried to be a reminder that officials are there to officiate the games, not to be the spectacle themselves. Too many college basketball officials seem to be auditioning for Hollywood these days instead of being concerned about calling a quality game. To be fair, there are several hardworking officials who flat out get it done on both the collegiate and the high school levels; we're not talking about you, here. I've written articles in praise of YOU men before… and I will do it again. I will also call as I see it when it's not getting done… and recently it's not been getting done.
The great thing is that so far the Illini players haven't taken the bait. And falling nine points behind the Boilers Saturday afternoon gave them plenty of reason to, especially if you consider how the deficit was formed. However, the Illini didn't pout or cry. They didn't come out for the second half saying, "We're getting hosed in Mackey today, so let's just fold up our tent." They came out with resolve and purpose and overcame everything in an 18-point reversal of fortunes.
However, this game was at Purdue… What happens if the same scenario repeats itself at Wisky or at the Breslin Center…? Herein lies the rub.
No matter, we're STILL No. 1… and I hope we're taking a championship boxer's approach to the whole situation. If someone does beat us, they will have to knock us out.
The next contenders are Penn State and Northwestern… Beware of the Wildcats…
Railers winning too
Lincoln's Railers continue to do what they do, and that's simply win. The victims this past weekend were Southeast and Jerseyville. However, the meat of Lincoln's schedule is just around the corner, and then we'll be able to see if this undersized lot can do as much damage as we'd all like to see.
Why 8-8 teams are dangerous
One of the reasons I have lobbied against .500 teams getting into the playoffs on virtually every level of sports is because they can be so dangerous. I believe winning a conference or divisional title should be rewarded; being the sixth-best team in your conference shouldn't.
Take the Vikings and the Rams. You get them in the playoffs, and now they have to go on the road. But... they go on the road without all of the usual pressures. This time NO one expects them to win, because the playoffs usually favor home teams. But now they can play loosey-goosey, and when you're playing that relaxed, the stage is ripe for upsets. Again, I submit the Rams and the Vikings for your perusal. Now the Rams get to play at Atlanta… I'm not saying they're going to win, but I do think it is a favorable matchup for them. They are a turf team playing in another turf stadium. If they can find some way to contain Vick, they may just find some way to win.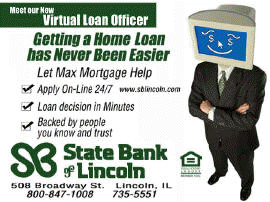 How about this for more fodder for my theory: If the Vikings find some way to upset the Eagles and the Rams win, they would be HOSTING the NFC Championship game a week from Sunday under the arch. While I would love to see it, there is really something wrong about rewarding mediocrity.
I'd also like to see the Colts get by the Patriots, but then they'd probably have to follow that up by beating the Steelers in Pittsburg… That would be a most difficult road. And don't forget the Jets… Now they become dangerous too. Outside of college hoops, NFL playoff playoffs are hard to beat.
Bast another Lincoln athlete making good
Ryan Bast is yet another Lincoln athlete who is making good on the field. In fact, that's not just the opinion of his family or of those of us here at the LDN. His coach, Steve Bell, called Bast "the best cornerback in the league."
Bast led the Monmouth College Fighting Scots to a 9-1 (8-1 in the Midwest Conference) record as one of the best small-college football teams in the country. He was also an outstanding kick returner for the Scots again this season.
Bast had several outstanding games, but two immediately rise to the top. On Saturday, Oct. 9, 2004, Bast did everything but park cars as he helped dominate Grinnell College 24-0. He managed two huge interceptions and a Deion Sanders dance for an encore that led the Scots to victory. A few weeks later, Bast returned a punt 35 yards that set up Monmouth's first touchdown and led the team with 10 tackles as they humbled Carroll College.
Bast played both basketball and football for the Railers, and it is nice to see yet another Lincoln kid making good on the collegiate level. And for those who have doubted Lincoln's prowess on the gridiron, we present Ryan Bast as further evidence that our football program is on the rise! This week the LDN salutes Lincoln's Ryan Bast… Congratulations and continued success!
Team of the week
It's hard not to pick the No. 1 Fighting Illini for this award every week (did I mention that they are No. 1?), but this week I had to go another direction completely.
I followed a snowplow all the way to Clinton last Wednesday night on my way east, and it made me think of all the hours these men and women put in salting and sanding roads and pushing snow and ice out of our way with our safety in mind. I thought about how many nights they are out there all night and in the wee hours of the morning away from their spouses and the warmth of their homes to make our roads safe. I just have to tip my cap to all of you for the tremendous work and service you provide.
This week the LDN salutes all the snowplow drivers of central Illinois and anywhere there are nasty roads to clear. Nice going… and keep up the great work!
That's it for me, kids. Have a great week, everybody!