In 2004, according to figures released Thursday by the Illinois Department of Employment Security, Illinois added 48,300 new jobs, which is the highest annual gain since 1999. The December seasonally adjusted Illinois unemployment rate was 5.8 percent, the lowest rate since October 2001. In 2004, the unemployment rate had its largest one-year drop since 1998 -- from 6.3 percent to 5.8 percent.

"When I came into office two years ago, I wanted to create better opportunities for Illinois residents so every person could have a chance for a brighter tomorrow," Gov. Blagojevich said. "Our work isn't done, but we certainly are making impressive strides -- adding more than 48,000 new jobs last year. We have formed strong partnerships with companies like Aisin, which is producing a new generation of products for a new generation of consumers. Aisin sees the incredible value of the Illinois work force, our top-notch business climate, the competitive advantage of our location and our superior transportation system. By partnering with Aisin and many, many other companies, we are seeing tangible signs of how Opportunity Returns is working for the residents of southern Illinois and across the state."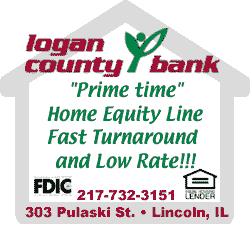 Aisin is a leading manufacturer of auto components for Toyota, Nissan, GM, Honda and Mitsubishi. Since coming into office, Gov. Blagojevich has partnered with Aisin on three important expansion projects at REDCO Industrial Park. Together these projects have spurred more than $50 million in private investment.
Gov. Blagojevich toured Aisin's two completed facilities, which provide innovative, high-quality auto components. Aisin Manufacturing Illinois LLC produces sunroofs and power slide doors, and Aisin Light Metals LLC produces lightweight aluminum extrusions, including bumper reinforcements and other bumper parts. Aisin Electronics Illinois LLC will be the third plant in the same industrial park, and production is expected to begin later this summer. The new facility will produce electronic components for microcomputer-controlled sunroofs, power sliding door systems and other related electronics.
"Gov. Blagojevich has been a strong partner in this state, and we are thankful for the commitment he has shown to help our businesses grow, thrive and create jobs for local residents," said Steve Takahashi, president of Aisin Manufacturing Illinois.
When Aisin expressed an interest in building new facilities in Illinois, the Illinois Department of Commerce and Economic Opportunity developed comprehensive investment packages totaling more than $14.5 million to bring or expand the corporation's three facilities in Illinois. Additionally, the Illinois Department of Transportation provided a $676,000 Economic Development Program grant and a $55,900 Truck Access Route Program grant to the city of Marion to make transport to and from the new Aisin Electronics facility more efficient to meet shipping, receiving and employee needs.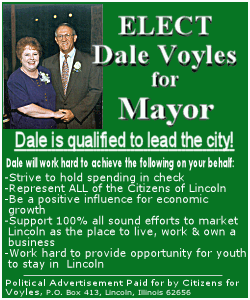 "Time and time again, Gov. Blagojevich has proven his commitment to southern Illinois," said state Sen. Gary Forby, D-Benton. "The more than $14.5 million in state support for these Aisin expansions is making all the difference in the world. It will mean almost 500 permanent, good jobs for our region, and that is what Opportunity Returns is all about."
The Regional Economic Development Corporation developed the REDCO Industrial Park in 1999, and Aisin Manufacturing was the first tenant. REDCO was formed as an Illinois not-for-profit corporation by several local governments, including Williamson County and the cities of Herrin and Marion, to promote industrial planning, development, renewal and improvement in southern Illinois.
"When international companies like Aisin choose to build and invest in our state, we're seeing that Opportunity Returns is working for Illinois," said Jack Lavin, director of the Department of Commerce and Economic Opportunity. "Other companies are hearing about our many Illinois success stories, which is leading to even more businesses investing and creating jobs in our state. Gov. Blagojevich is consistently proving that he'll invest in companies that invest in Illinois, and those investments are fueling our economic recovery."
About Opportunity Returns
Gov. Blagojevich's Opportunity Returns regional economic development strategy is the most aggressive, comprehensive approach to creating jobs in Illinois' history. Since a one-size-fits-all approach to economic development just doesn't work, the governor has divided the state into 10 regions, each with a regional team that is empowered and expected to rapidly respond to opportunities and challenges.
Opportunity Returns is about tangible, specific actions to make each region more accessible, more marketable, more entrepreneurial and more attractive to businesses. It is about upgrading the skills of the local work force, increasing the access to capital, opening new markets, improving infrastructure, and creating and retaining jobs. Opportunity Returns is about successfully partnering with companies and communities, both large and small, to help all of Illinois reach its economic potential.
[News release]