"Do You Speak American?" Robert MacNeil and William Cran, Nan A. Talese, 2005, 228 pages.

Do Americans speak English? Or, ask authors Robert MacNeil and William Cran, do they speak "American English"? If they speak an Americanized version of the English language, is that version and its regional dialects in decline? These are some of the questions addressed in the new book "Do You Speak American?" the sequel to their 1986 book, "The Story of English."

In this new examination of our national linguistic character, the authors travel throughout the different regions of the country, regions that traditionally have a distinct dialect. These regions (such as the Northeast and southern Appalachia) exhibit the subtle changes influencing their dialect and their "standard" for American English.

In the course of numerous waves of immigrants to this country, those arrivals brought new words that were quickly assimilated into the American language. Today American English faces changes and adaptations on several fronts -- most notable are the growing use and popularity of Spanish and the increase of African-American vernacular English. This book is a fascinating look at the way Americans speak, the social consequences of that speech and the "Americanisms" peculiar to our language and culture.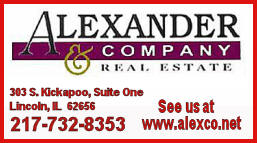 * * *
"Collecting Antique Marbles," fourth edition. Paul Baumann, KP Books, 2004, 208 pages.
Everyone loves to collect something, especially if it's from our past. In his newest edition of "Collecting Antique Marbles," author and marble collector Paul Baumann identifies the many different styles, colors and manufacturers of marbles. The book is beautifully illustrated and contains over 1,200 color photographs of marbles and the latest values.
Aside from the remarkable photography, the book's real strength lies in its explanation of the history of marbles and its description of the many types of marbles available for collecting. Among the marbles more desirable to collectors are the German swirls, the opaque glass, the hand-gathered marbles and the sulphides (clear glass marbles that contain a small figure in the center).
The book is perfect for collectors of all ages or anyone interested in the history of marbles.
[to top of second column in this article]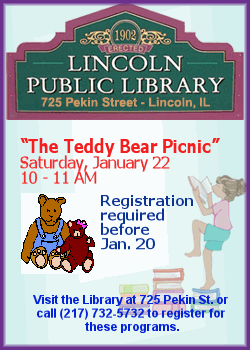 "Keep Your Kids Safe on the Internet." Simon Johnson, McGraw-Hill/Osborne, 2004, 316 pages.
The Internet is rapidly becoming an indispensable education and information tool for children of all ages. Unfortunately it's also a breeding ground for pedophiles, cyber-stalkers, pornography, viruses and other threats. In his new book, "Keep Your Kids Safe on the Internet," child Internet safety expert Simon Johnson identifies these threats, explains their method of attracting targets and advises parents how to guard against them while their children surf the Internet.
After explaining what the Internet is, Johnson exposes the different online dangers facing children. He then details how to avoid those threats (for example, remove dangerous software and consider content-filtering software) and reminds parents of the No. 1 rule in protecting children: Monitor what your kids do on the Internet! Other software tools available to parents include junk mail filters, firewalls, antivirus protection and malicious software detection.
Johnson's book is essential reading for any adult who has Internet users in their home.
* * *
"How to Say it to Seniors." David Solie, Prentice Hall Press, 2004, 212 pages.
Senior citizens have a unique and rich perspective on life. It is sometimes frustrating for younger people to bridge the communication gap that comes with talking to someone of another generation. In his new book, "How to Say it to Seniors: Closing the Communication Gap With our Elders," geriatric psychology expert David Solie outlines a three-point program that improves everyone's ability to better communicate with the elderly.
He first explains the unappreciated agendas of older adults; that is, how different generations have different missions and their desire for a "legacy," or to be remembered. Solie next describes the everyday world of older adults and how that world looks, feels and sounds to a senior citizen. Here Solie takes on the "myth of diminished capacity," a mistaken belief that aging automatically brings slow and steady decline to a person's mental, physical and emotional capacities. Finally he concludes with a series of new strategies for communicating with older adults.
This book is recommended to anyone who wishes to improve his or her ability to better communicate with a senior citizen.
[Richard Sumrall, Lincoln Public Library District]