Developing thinking skills in preschoolers

Send a link to a friend
[JAN. 28, 2005] Q: Our daughter is still in preschool. She's a very social child and loves to play. I'm wondering, though, about her thinking skills. Is there anything I should be doing at home to prepare her for school? Should I just let her play?
A: Preschoolers are curious and want to know everything! You are your daughter's No. 1 teacher, so as you go about your daily routine, use your activities as occasions for learning. Let her observe and guess at how things work. Let her ask questions. Listen actively and respond to her questions seriously without being judgmental.

Encourage her curiosity by asking your own questions:
"Why do you think I do it this way?"
"What do you think is the next step?"
Next time you're in the produce aisle, talk about:
How foods grow. For example, oranges grow on trees, blueberries grow on bushes, and carrots grow underground.
Colors and shapes. Mention the different colors and shapes you see, such as red apples, yellow grapefruit and round grapes.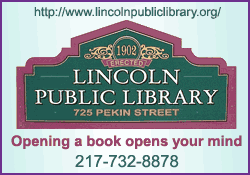 Ask her to make predictions -- and test them out:
In the sandbox. What will happen when we add water to the dry sand?
In the kitchen. What will happen to this egg if we beat it? What will happen to rice or pasta when we cook it?
By all means let her play. Here are ways you can boost your daughter's thinking skills as she plays:
Create a special place for your daughter to explore. Fill a low cabinet with interesting and safe objects for her to play with.
Allow your child to make mistakes. Give her plenty of time to figure out how to use a new toy before stepping in to help.
Let her try new things, such as looking through a magnifying glass or shaking a tambourine.
[to top of second column in this article]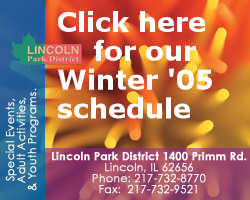 Read together and ask your daughter to imagine what will happen next in the story. For example, after you read a story such as "Goldilocks and the Three Bears," you can help develop her thinking skills by asking some basic questions about the story:
"What was the story about?"
"Why did the bears leave their home?"
As she gets older, you can encourage a higher level of thinking by asking her to analyze information from the story and to express her opinions. Ask questions such as:
"How were the bears alike and different?"
"Which bear is most like your friend Emily? Like you?"
To succeed in school, children have to know how to think. You can help her develop good thinking skills at home and give her lots of practice.
* * *
For more information about helping children learn or to submit your own question to The Learning Advisor, go to http://advisor.parent-institute.com. All questions will receive a prompt answer by e-mail.
© Copyright 2005, The Parent Institute.
"Ask the Learning Advisor -- Ideas for Raising Successful Children" is a free syndicated column available through The Parent Institute.