Blagojevich budget once again 'robs Peter to pay Paul'

Send a link to a friend
[JUNE 2, 2005] SPRINGFIELD -- Gov. Rod Blagojevich's budget blueprint for fiscal 2006 plays fast and loose with the state's economy -- spending now and paying later, looting pension systems, and expanding programs the state can't afford, according to state Sen. Bill Brady, R-Bloomington.
The 44th District senator says he could not support Blagojevich's fiscal 2006 budget, which was passed by a strictly partisan vote May 31, because it raids funds from downstate and suburban teachers' pensions to pay for big government, and it mortgages the future of Illinois citizens for millions of dollars worth of pork-barrel projects in Chicago.

"The governor has once again robbed Peter to pay Paul," Brady said. "He has irresponsibly shoved a $30 billion mountain of debt onto our children and grandchildren at the same time he has cut funding for education, raided special funds, slashed funding to road construction, scaled back health care options for thousands of Illinois citizens and jeopardized the state's financial stability. This is a budget of deficits, deferrals and decline, not one of discipline and debate. Illinois cannot afford one more year of Blagojevich budgeting."

Brady says the working title for the fiscal 2006 budget document could be "Sweet Home Chicago" because the Chicago coalition of Blagojevich, House Speaker Michael Madigan and Senate President Leader Emil Jones have loaded it up with more than $200 million in new spending for Chicago, including $54 million to bail out the mismanaged Chicago Transit Authority and $75 million for the Chicago Teachers Pension system, at the same time the downstate and suburban teachers pension system is underfunded by $500 million.

Despite strong opposition by Senate Republicans, Blagojevich and Senate Democrats are also propping up the budget with what amounts to a payday loan for Illinois taxpayers. The plan to skip more than $2 billion in pension payments during the next two years will cost taxpayers as much as $30 billion in the not-so-distant future. Experts suggest that every dollar the state avoids paying into the pension system now will cost taxpayers $7 to $13 to repay over the long term.

[to top of second column in this article]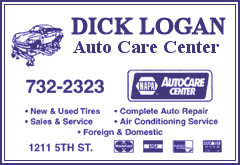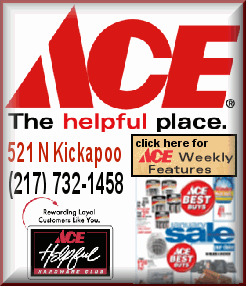 The 44th District senator expressed concern about expanding eligibility guidelines that will make an additional 74,000 adults eligible for Medicaid coverage through the FamilyCare Program, which will cost an additional $64 million. Blagojevich has expanded the FamilyCare program in each of his three budgets, so that a family of six with an annual income of $51,000 is now eligible for Medicaid coverage. Brady says FamilyCare is an important program for those people who need it, but it is hard to justify the continued expansion when the state cannot pay its bills on time.
Funding levels for elementary and secondary education are lower by $42 million. Funding per student will increase by just $200, and $10 million is eliminated for fast-growth grants to help schools in areas with rapid population growth handle the huge influx of students.
Brady says Republicans were able to put a stop to Blagojevich's proposed tax on computer software, as well as a plan to increase two environmental impact fees on motor fuel manufactured at Illinois' four refineries and exported out of state.
Fiscal 2006 runs from July 1, 2005, through June 30, 2006.
[News release from Sen. Bill Brady]
Click here to respond to the editor about this article.