Question: How did you think the meeting went the other night? (the second CCLC meeting).

Wrage: It was just like the first meeting. Nobody listened. I don't think I'll go to any more of their meetings.

Question: Are you saying that the people who live in that area don't have anything to be concerned about?

Wrage: Illini Bio-Energy will be a good neighbor. The plant will be clean. All the chemicals and ingredients, including the coal, will be stored inside. People living in Epperson Addition won't see, hear or smell the plant.

It used to be that the plants made some noise. But they have redesigned the silos, and even the hammer mill will be located inside a concrete building between the two silos. It will be very quiet. And if there is any noise, the sounds from I-55 will filter them out.

I live in this area. I take this road every day to go into Lincoln. My mother-in-law lives right there in Epperson (pointing). This area will only be benefited by the ethanol plant.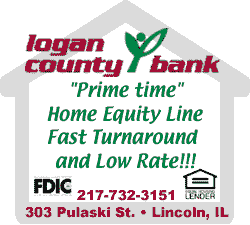 Question: How about the people living over on 1200th Avenue? Won't they be overwhelmed by the vision of the plant when they look out their front windows or go out in their front yard?
Wrage: The plant will be built on the east side of the tracks and will be shielded from their vision by the old interurban tree line, which we plan on keeping in place. In addition to that, our budget calls for planting some more trees to make it a nice place to look at. The people over on 1200th Avenue don't really have anything to be concerned about. If only they would take the trip over to Iowa and visit some of the other ethanol plants, they would see that they look good and aren't anything like what they are envisioning.
Question: I saw the picture of the ethanol plant on your website. It actually looked very nice. Will the plant you are building here be like that plant but have a coal pile and coal-handling equipment?
Wrage: Yeah, the plant will look just like that plant from Iowa. But, the coal will be housed in a silo. You won't see any of the materials. Our EPA permit restricts us to keeping everything inside, out of sight. There won't be any blowing dust from coal or grain or fly ash. These are nice plants, state of the art. They are built by Fagan, the top of the line, designed for many years of use.
Question: So, you don't think this will really affect the people in this area?
Wrage: The people who own the two houses on the east side of Nicholson Road will be directly affected. The plan is to make them an excellent offer to buy their homes. Other than that, people in the area of the plant won't be affected.
Question: What about the safety concerns being expressed?
Wrage: This will be a very safe plant. There is no threat of fire or explosion or leaks. The materials will all be safely housed. This industry has a safe record. All the materials that are on the property are also at other places in and around town. We aren't increasing any risks. And we will environmentally be very good neighbors.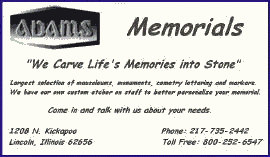 I've visited the coal-fired power plant over at LDC that everyone talked about at the meeting. It's grandfathered in. The current EPA rules don't apply to it. That power plant is a mess. Our plant won't be anything like that. There won't be any smoke coming out of our stack and no smell.
Question: So, you won't be adding shredded tires to your coal fire?
Wrage: No, not unless there is some benefit to adding shredded tires to the mix and the EPA tells us we can.
Our furnace burns very hot. That is one of the advantages. Everything gets burned up cleanly. There is a layer of sand at the bottom of the furnace to help even out the heat. The coal fire is kept at about 1,450 degrees, just below turning the sand into glass.
Question: Don't the people of the area have valid concerns about the water supply?
Wrage: We are currently planning on getting our water from Illinois American Water. We're going to talk to them next week about a deal to help them bring in that new well on the east side of town.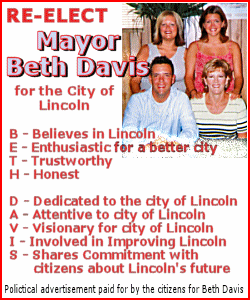 Question: So, you don't really plan on drilling wells and taking advantage of less expensive water from the Mahomet Aquifer?
Wrage: Less expensive would be great. But, right now we are planning on buying our water. If we did drill wells, it wouldn't even put a dent in the water supply. A couple years ago they bored a 36-inch well over by Emden and pumped it for seven days. I don't know the rate they took water out of the well, but it was some fantastic amount per minute. Anyway, over that week's time, the water level only went down one-half inch, and it went right back to its normal level immediately when they stopped pumping.
Question: Don't you think it was a mistake to say there wouldn't be a fence the other night at the meeting?
Wrage: There will be a fence. We currently have a budget of about $5 million for all the site things other than the plant. That includes planting trees. Our investors, and there are about 600 of them, have said that a fence is needed. The total budget for this project is about $96 million. Everything will be done right.
Question: Aren't people concerned that ADM and other big agribusiness companies will end up owning this plant?
Wrage: Our investors are made up of farmers like me from this area. Our whole board of directors is made up of farmers. Nobody can own more than 10 percent of the stock.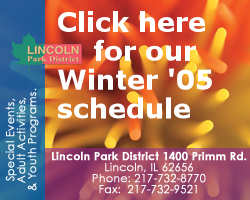 This plant will bring much more than 38 jobs to this area. We will be bringing in income from all over back here to Logan County. We will sell the ethanol on the East Coast, and that money will come back here to enrich the county. This will be very good for Logan County.
Yeah, ADM did help get a few plants going, including an inner-city plant in Minnesota. But they loaned the money to get the plant going, and then it became an independent producer.
This plant won't be anything like ADM over in Decatur or Staley's.
Question: Aren't the people over in Jacksonville begging you to put the plant there, ready to welcome you with open arms, ready to even give you the property to put it on?
Wrage: I misspoke during the first meeting. It's Taylorville, not Jacksonville. Yeah, they really want us over there. They have the railroad, but there are problems with the water supply. They don't currently have the capacity over there. We really want to put the plant here. This site is ideal.
Question: Won't major changes need to be made to Nicholson Road?
Wrage: I think turn lanes will be added down near Route 66, but that is up to the county what changes they make. I know the hill will have to be shaved off, but I don't think the road will have many other changes. Everybody is making a big deal about how much we will increase traffic. But 100 trucks over a 16-hour day won't really increase traffic much on that road at all.
Question: If things go according to your plan, when will the plant be ready for production?
Wrage: The rezoning study takes about six months. Then there is a hearing period after that, which is three months long. During that time we have to answer every single question and complaint that is made about putting the plant there. The time to construct the plant is about 18 months. Without other delays, we would be up and running some time in 2007.
Question: What would happen to this ethanol plant if Congress ever did away with the ethanol subsidies?
Wrage: The first thing you gotta know is that we don't receive a dime from ethanol subsidies. It isn't a line item in our budget. The ethanol subsidy is applied at the time of distribution, not at manufacture. It happens when the ethanol is blended with the gasoline. While the subsidy does help promote consumption, it doesn't affect us directly. So, if the subsidy went away, we won't be directly affected. Subsidy or no subsidy, we believe the future of ethanol is very bright.